BN303 Wireless Networks and Security Assessment and Tutor Proposal
Melbourne Institute of Technology
---
Secured design of wireless LAN
Assessment No: 1
BN303|Wireless Networks and Security
Our Real

Student's Score cards
---
BN303 Wireless Networks and Security
---
Task
Design and implementation of wireless LAN for a small campus
Wireless networks are difficult to manage and secure due to the diverse nature of components and open availability of standards compared to the wired network. Nowadays, there several security practices expected to illustrate why there is a need to implement security tools in WLAN under different attacks. There are high possibilities that unauthorised users may be received the access of the network within the range of Wireless Network. The organisation needs to secure its WLAN to ensure business safety and customer protection.
In this project, we want to install the WLAN services on a small campus with a limited user. It is necessary to consider the possibility of all attack from unauthorised users in a wireless network environment. The internal network can be further secured to provide access to authorised staff members only high security. To facilitate internet access to students in different classrooms, library, and/or cafeteria, we may implement WLAN in such a way Internet access is available to any user (without authentication).
You can find a set of tools such as WAP or WAP2 used for providing high-quality network security. The tools help you to protect the network with a large coverage area.
We need to discover different types of IEEE802.11a/b/g/n wireless networks within range in real-time. The tools need to provide information about the network like name, SSID, security strength, source type and basic address of the network. The security ensures the authentication of users in WLAN and the users on the wired network. We recommended doing it by deploying IEEE802.11x authentication that provides authentication for devices trying to connect with other devices on LANs or wireless LANs.
The main objective in this assignment is to implement the IEEE 802.1X standard for security over wireless LAN authentications for a campus with a limited number of users.
Best practices for deploying 802.1X should start with a well thought out plan that includes, but is not limited to, the following considerations:
Give your proposed WLAN design for the campus. How can you secure your designed network from all kind of attack using WPA or WPA2 technique? Consider the network design with devices that support 802.1X
Give a single and unified solution IEEE 802.11x network using Protection-capable Management Frames that uses the existing security mechanisms rather than creating a new security scheme.
You need to deploy a secure 802.1X of any suitable (maybe Cisco and Xirrus) wireless network to serve 300 users of University A. Keep in mind that their challenges are to find a solution that best eased their deployment, devices authentication and troubleshooting tools, and supported their diverse mix of user devices and multi-vendor network equipment. After careful evaluation, you observed that the AAA/NAC platform support multi-vendor environments. Deploy a solution that supports all existing infrastructure and works in multi-vendor environments. For user configuration support, use a solution that supports multiple operating systems such as Windows, Mac OS, and Linux.
Design the network as specified in the above scenario from scratch. You have to submit a group report and specify each group member's contribution on the front page. You should address the following tasks in your report:
For this assignment, you need to complete the following tasks:
Design the wireless network of campus A according to given specification in the given case study (Diagrams can be designed using MS Visio or any other available network design software (including Cisco Packet Tracer)).
Establish network security by using WAP or WAP2.
List the security requirements for the wired network and wireless network of campus A stated in the case study (consider the different security requirements for Internal vs DMZ).
Provide an 802.1x authentication mechanism required a wireless network according to the wired network of the Report. Furthermore, the network security management mechanism for further solutions should be based on the existing security scheme.
Configure the necessary WLAN and WLAN security in a simulated network environment (attach pieces of evidence with screenshots or otherwise).
All group members:
Write the report with detail steps that explains all the solutions and implement the IEEE802.11x security demonstration using WAP or WAP2 (in the demonstration you need to consider how the user connect to the WLAN through the access point). Also, give the plan to extend the network for more users using multiple access points.
Write a report that includes the following sections: an abstract, introduction that contains a brief history, network components etc., proposed solution along with the figure, demonstration of implementations on simulated environments, your future recommendations, and conclusions.
Why invest in our services?

Optimum quality
Our assignment help team is trained to provide you high quality writing services.

High scores
High scores achieved by our students is a portrayal of our high quality online assignment help

Multiple reach
You can place your assignment order through 4 easy modes of communication
Order Now
TUTOR PURPOSAL
---
Here is how, we will write your assignment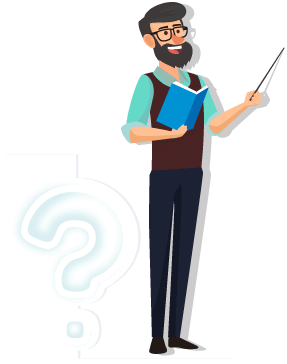 We write your assignment in the following proposed way and we make sure that it is strictly in accordance to your assignment guidelines and each section of the assignment is written with respect to its marking criteria/ rubric.
TUTOR PROPOSAL FOR :

BN303|Secured design of wireless LAN

BN303 Wireless Networks and Security