CHCDIV002 Promote Aboriginal and/or Torres Strait Islander cultural safety
CHCDIV002: Assessment 1
TAFE NSW
---
CHCDIV002 Promote Aboriginal Part 1
Assessment No: 1
CHCDIV002|Promote Aboriginal and/or Torres Strait Islander cultural safety
Our Real

Student's Score cards
---
---
Task
CHCDIV002: Aboriginal and/or Torres Strait Islander safety
---
Part A
Describe the impact that one (1) of the following historical events, government policies or legislation has had on the current health and wellbeing of Aboriginal and/or Torres Strait Islander communities, families and individuals (approximately 200 words)

Loss of land
Massacres
Introduction of disease
Assimilation
Stolen generations
Aborigines Protection Act
White Australia policy

Describe the impact that one (1) of the following events, government policies and legislation has had on the current health and wellbeing of Aboriginal and/or Torres Strait Islander communities, families and individuals ( approximately 200 words)

Loss of land
Massacres
Introduction of disease
Assimilation
Stolen generations
Aborigines Protection Act
White Australia policy

Explain three (3) issues that may influence relationships, communication, and partnership building with Aboriginal and/or Torres Strait Islander peoples in service delivery.
Explain how your own cultural values and beliefs may influence service delivery to Aboriginal and/or Torres Strait Islander peoples. (approximately 50 words)
Aboriginal and Torres Strait Islander cultures and communities throughout Australia are diverse. You have just moved to a new community, and a part of your new job role is to deliver services and programs to the local Aboriginal or Torres Strait Islander community. How would you consult and communicate with the community to ensure you are delivering a culturally safe service and program? (Approximately 100 words)
Part B
Describe the impact that one (1) of the following historical events, government policies or legislation has had on the current health and wellbeing of Aboriginal and/or Torres Strait Islander communities, families and individuals (approximately 200 words)

Land rights movement
Reconciliation policy
Self Determination
Language revival
Social justice

Explain how historical events, government policies or legislation has impacted and helped to shape the current service delivery to Aboriginal and/or Torres Strait Islander clients. (approximately 50 words)
What is the current federal and state legislation that gives context for cultural safety in the workplace? (Approximately 50 words)

Explain how historical events, government policies or legislation has impacted and helped to shape the current service delivery to Aboriginal and/or Torres Strait Islander clients. (approximately 50 words)
What is the current federal and state legislation that gives context for cultural safety in the workplace? (Approximately 50 words)

Explain three (3) issues that may influence relationships, communication, and partnership building with Aboriginal and/or Torres Strait Islander peoples in service delivery.
Explain how your own cultural values and beliefs may influence service delivery to Aboriginal and/or Torres Strait Islander peoples. (approximately 50 words)
Aboriginal and Torres Strait Islander cultures and communities throughout Australia are diverse. You have just moved to a new community, and a part of your new job role is to deliver services and programs to the local Aboriginal or Torres Strait Islander community. How would you consult and communicate with the community to ensure you are delivering a culturally safe service and program? (Approximately 100 words)

Gather five (5) resources about current programs and services in your community that provide an opportunity to form a partnership with. These programs and services must be targeted towards the local Aboriginal and or Torres Strait Islander community (examples may include pamphlets, brochures, webpages etc.)
Research how one (1) of the services or programs (in 7a) evaluates the service's or program's outcomes and involves Aboriginal and/or Torres Strait Islander peoples in this process . (approximately 50 words)
From the information gathered in 7a, how has the services incorporated cultural safety strategies? And how can they further promote cultural safety practices including cultural awareness and cultural competence? (Approximately 200 words)
Why invest in our services?

Optimum quality
Our assignment help team is trained to provide you high quality writing services.

High scores
High scores achieved by our students is a portrayal of our high quality online assignment help

Multiple reach
You can place your assignment order through 4 easy modes of communication
Order Now
TUTOR PURPOSAL
---
Here is how, we will write your assignment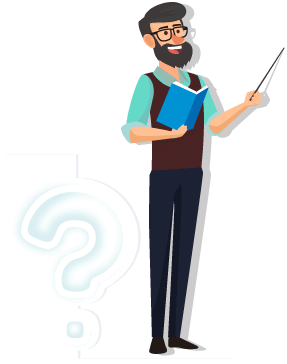 We write your assignment in the following proposed way and we make sure that it is strictly in accordance to your assignment guidelines and each section of the assignment is written with respect to its marking criteria/ rubric.
TUTOR PROPOSAL FOR :

CHCDIV002|CHCDIV002 Promote Aboriginal Part 1

CHCDIV002 Promote Aboriginal and/or Torres Strait Islander cultural safety