CQU-HRMT20024 Presentation guidelines Assessment Item 1
CSQ
---
Presentation guidelines
Assessment No: 1
HRMT20024|Human Resource Management
Our Real

Student's Score cards
---

Power Point Presentation on HR planning in a changing environment
---
Task
Select a topic
On-campus students will nominate for a topic in class in Week 2. Only 3-4 presentations can be held each week, and the Lecturer will re-allocate students as required for an even distribution. Distance students should advise the course coordinator by email:
HRM topics are as follows:
Week 4 HR planning in a changing environment
Week 5 Work design challenges in a global environment
Week 6 Talent attraction and selection
Week 7 Talent retention and development
Week 8 Management of performance
Week 9 Strategic reward management
Week 10 Managing workplace health and safety
Week 11 Workplace negotiation processes
Week 12 Evaluating HRM towards the future
Select one article for your presentation
Identify a good quality journal article from the CQU library databases and business press publications such as Harvard Business Review. The article must have been published within the last five years. Analyse the chosen article to identify a key theme for current research and thinking on your topic, rather than simply summarizing the article.
Design your presentation
A template has been provided to guide your presentation with the aim to engage your class on the latest thinking research on your HRM topic. Presentation is to be a maximum of seven (7) minutes with a maximum of seven (7) PowerPoint slides.
You need to communicate
the title, topic, objective of the research, method for the research, argument/findings, Conclusion, and how it contributes to the week's lecture theme.
(Distance students record a voiceover on powerpoint)
Upload your slides before the presentation.
Your powerpoint slides must be uploaded before your presentation, to assist with prompt marking. You should also provide your lecturer/tutor with a printed copy of the PowerPoint slides
Why invest in our services?

Optimum quality
Our assignment help team is trained to provide you high quality writing services.

High scores
High scores achieved by our students is a portrayal of our high quality online assignment help

Multiple reach
You can place your assignment order through 4 easy modes of communication
Order Now
TUTOR PURPOSAL
---
Here is how, we will write your assignment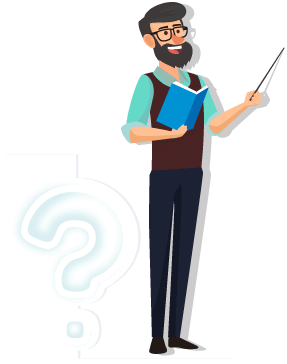 We write your assignment in the following proposed way and we make sure that it is strictly in accordance to your assignment guidelines and each section of the assignment is written with respect to its marking criteria/ rubric.
TUTOR PROPOSAL FOR :

HRMT20024|Presentation guidelines
Power point presentation for 7minutes
In this assessment of HRMT20024 T3 2019, a PowerPoint presentation will be designed that help to provide clear understanding related to evolution of HRM or human resource management planning in construction, health and retail sector of Australia. The different weeks like on different topics like HR planning in a changing environment, Management of performance, Talent retention and development, Strategic reward management, Talent attraction and selection, Workplace negotiation processes and Evaluating HRM towards the future will be evaluated in this power point presentation. The selection of the topic will be done by considering the other assessment of HRMT20024 T3 2019 and "Talent retention and development" will be the entitled topic for this assessment and this topic will be discussed according to the different concern of HRM like evolution of HRM and context of HRM etc.
Words from tutors
In this assessment the evaluation of HRM in Australian sector will be performed and this evaluation will comprise of number of slides that help to describe the concept of related to human resource management evolved over a decade of time. The number of slides related to HRM entails the use of HRM strategies for retaining more talented employees in the organization. The quality of journals will be evaluated in this approach to support the arguments that will be framed in concern of HRM in Australia. A template that is provided in this approach will be followed in this assessment. The different slides related to human resources will be included in this approach. the slides that will be included in this approach comprises of title, topic, objective of research, methods for the research, arguments and findings, conclusion and contribution of weeks in HRM.
In this approach, the contribution HRM in weeks will be evaluated by the use academic journals. The slides that will be included in this assessment comprises of research aim and questions along with the findings and methods in context of selected research topic. The number of articles will be referred in this approach and critical thinking will also be used in this approach to identify the parameters of the research in context of human resource management in the selected domain. The contribution of the HRM in different domains will be evaluated by using the critical thinking and conclusion of the presentation will be dependent on the analysis that is performed in this research. I will consider the quality of presentation a major parameter so that the high grades can be achieved. The visual aids will be used to make the presentation more effective. The marking criteria will also be followed to design this assessment and the findings must be concluded in this approach by considering the work of other authors. In this power point presentation, plagiarism free transcripts will be used and the speaker notes will also be included in this approach. I will make my presentation according to demands of the clients so that higher level of satisfaction will be achieved.