CSU ITC548 Requirements Report Assessment item 3 cloud based solutions
CSU
---
Requirements Report
Assessment No: 3
ITC548|System Analysis PG
Our Real

Student's Score cards
---
Review of the strengths and weaknesses of cloud- based solutions
---
Task
Further Background
Refer to background information provided in Assessments 1 and 2 regarding Auto-Parts Warehouse Management System.
Complete the Following
---
Consider various aspects of cloud based solutions and investigate the strengths and weaknesses of cloud based solutions, taking into consideration the environment in which the solution will be deployed for the proposed system.
Compare and contrast Unified Process (UP) and Scrum. Then recommend either Unified Process or Scrum you will use for the proposed system and briefly describe why.
Why invest in our services?

Optimum quality
Our assignment help team is trained to provide you high quality writing services.

High scores
High scores achieved by our students is a portrayal of our high quality online assignment help

Multiple reach
You can place your assignment order through 4 easy modes of communication
Order Now
TUTOR PURPOSAL
---
Here is how, we will write your assignment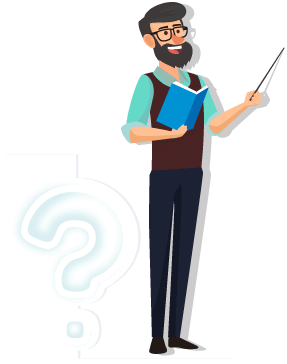 We write your assignment in the following proposed way and we make sure that it is strictly in accordance to your assignment guidelines and each section of the assignment is written with respect to its marking criteria/ rubric.
TUTOR PROPOSAL FOR :

ITC548|Requirements Report
Requirements Report
ITC548 Assessment- 3 is requirements report, which refers to the background information that have been provided in assessment 1 and 2. This requirements report will provide different types of information such as cloud-based solution and agile methodologies that would be used for the development of proposed information system and achieve success in the project. Two tasks will be elaborated in this assessment as mentioned below:
Cloud-based solution
In this task of the report, I will consider different aspects related to cloud based solutions and investigate various strengths and weaknesses related to them. During the investigation of effective cloud based solution, different considerations related to environment in which the particular solution will be implemented for proposed system will be considered. In order to identify effective cloud-based solution for proposed system, I will search best cloud systems as well as follow various journals or follow research articles to identify their benefits and limitations accurately so that effective approach would be selected for the organisation in which a new information system has to be deployed.
Agile Methodologies
In next task of requirements report (assessment 3), I will discuss agile methodologies. Agile methodology is basically a type of project management approach, is used for the development of software. There are different types of agile methodologies such as scrum, lean, XP, unified process etc. According to the requirements of ITC548 assessment 3, I will compare and contrast Scrum and Unified Process (UP) methodologies with each other in order to identify better approach for the proposed system. After comparing the selected methodologies with each other on the basis of their uses, benefits and limitations, I will recommend best approach that will be used for proposed system. Along with this, I will also provide proper reason for the selection of best methodology from Scrum and UP (Unified Process). I will use table format for comparing Scrum and Unified Process (UP) that would help to understand these to agile methodologies in better way. I will recommend that Agile methodology on the basis of its functionalities and benefits for the proposed system.
So, the main purpose of this assessment is to prepare requirements report on the basis of case study that would be suitable for proposed system in order to implement it successfully. In this report, I will select best cloud based solution and appropriate Agile methodology for the proposed system, which is the main requirement of this assessment. I will select better option for the propose system by considering the infrastructure of the organisation in order to prepare feasibility proposal on the basis of multi- disciplinary such as technological, human resource and financial analysis. The system requirement models will be justified as per the evolution of all the particular situations.
In order to prepare "Requirements Report" for the project as per the requirements of ITC548 (Assessment Item– 3), assignmenthelp4me would be a best option. We have a team of experienced writers in IT field who will provide you best assignment writing help as they are expertise in their subjects. We will provide you high quality assignment writing services at affordable prices, which will help you in achieving higher grades in the subject.