CSU ITC571 Annotated Bibliography and Journal Synopsis Assessment item 3
CSU
---
Annotated Bibliography and Journal Synopsis
Assessment No: 3
ITC571|Emerging Technologies and Innovation
Our Real

Student's Score cards
---
How to do an Annotated Bibliography and a Journal Synopsis paper
---
Task
You are required to prepare for this Assessment Item by:
READING the Subject outline,
COMPLETING Topic 3, 4 and 5 on sections that discuss how to do an Annotated Bibliography and a Journal Synopsis paper.
WHAT TO DO: Tasks 1 and 2 below
Annotated Bibliography
Write an Annotated Bibliography for your Capstone Topic with a collection of 12 articles following a set structure. The Annotated Bibliography is a critical examination of the most relevant and recent scholarly research on the topic area that is not just a summary of the articles you have read.
An Annotated Bibliography is a detailed analysis of sources that can be used later in an expanded Literature Review.
Use the latest online search tools (CSU PRIMO, Google Scholar, Online databases) and efficient bibliographic organisers - CSU supports the use of EndNote. (available on iPad). EndNote is a bibliographic citation program, allowing references and footnotes to be translated into a variety of standard formats.
As a CSU student you can download and install EndNote X7 for Windows or Mac OS platforms from https://online.csu.edu.au/division/dit/software/core.html
Ensure that the Annotated Bibliography submitted by you is your own work and has not been submitted elsewhere and comply with the University's requirements for academic integrity.
You can get help in Building and Writing an Annotated Bibliography from several
Topics in the ITC571 Interact2 site sidebar menu and other study advice and tips from:

Study Resources (PDF files to download): http://student.csu.edu.au/study/ resources APA style Referencing from http://student.csu.edu.au/study/referencing-at- csu
Example below shows APA6 style with 2nd and subsequent line indentation and use of DOI link to source if available:
The CSU Library website for LibGuides in Information Technology, Computing and Mathematics at http://libguides.csu.edu.au/cat.php?cid=66969 EndNote Bibliographic software and tutorials LibGuide at http://libguides.csu.edu.au/endnote

Review the emerging technology (use internet for journals, conference papers, magazines, news articles, online databases, eBooks) and submit a 12-article Annotated Bibliography on your topic.
A good place to start a collection of articles in your annotated bibliography is via the PRIMO search tool located on the CSU Library website at http://www.csu.edu.au/ division/library
Self-Evaluation Report on Originality (100-150 words)

Select an 1000-word sample of annotations text only (exclude references) from and submit it for testing at Turnitin turnitin.com
Save and append a copy of the originality report obtained.
Critically evaluate and interpret the originality report, from your context or point of view as your personal Self-Evaluation Report on Originality (100-150 words).

NOTE: Tasks 1 and 2 (below) can be appended into the one document and submitted via Turnitin as PDF or other document format
Task 2
It should make it easier if you use the simple template below for your 120-200 word Journal Synopsis paper as it has the following headings and length as a guide:
TITLE (10 words of the synopsis paper and NOT the same as your Project Title)
AIM OF THE PROJECT ( 1 sentence or 15 words)
METHOD (2 sentences or 30 words)
RESULTS (1-2 sentences or 15 to 30 words)
DISCUSSION (2 sentences or 30 words)
CONCLUSION (1 sentence or 15 words)
Why invest in our services?

Optimum quality
Our assignment help team is trained to provide you high quality writing services.

High scores
High scores achieved by our students is a portrayal of our high quality online assignment help

Multiple reach
You can place your assignment order through 4 easy modes of communication
Order Now
TUTOR PURPOSAL
---
Here is how, we will write your assignment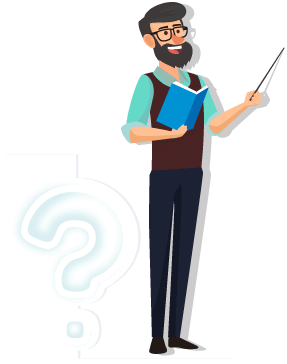 We write your assignment in the following proposed way and we make sure that it is strictly in accordance to your assignment guidelines and each section of the assignment is written with respect to its marking criteria/ rubric.
TUTOR PROPOSAL FOR :

ITC571|Annotated Bibliography and Journal Synopsis
Assessment Item 3: Annotated Bibliography and Journal Synopsis
The main task requires for preparing ITC571 Assessment 3 is to read the subject title and to discuss that how to do an annotated bibliography and journal synopsis paper. There are two tasks that will be covered to do this assignment. First of all, an annotated bibliography will be made on the basis of research topic selected in assignment 2 i.e. Project Proposal and Plan as it is a continuation of ITC571 Assessment 2. After the annotated bibliography, the next task is to write the journal synopsis paper about the research project.
Task 1: Annotated Bibliography
The first task of this assessment is to do Annotated Bibliography in which I will write an annotated bibliography for the capstone project. In order to write annotated bibliography, I will follow different steps as elaborated below:
I will select total 12 journal articles from online libraries such as IEEE, Science Direct etc. by following an appropriate structured. An annotated bibliography that will be written in this assessment refers to the critical examination of relevant and recent research articles on the particular topic area and summarize the article on the basis of overall research work done by the author.
I will write the annotated bibliography by doing the detailed analysis about all the selected sources that can be used for expanding the literature review in next assessment.
I will search the required articles by using the latest online searches tools such as online databases, Google Scholar and CSU PRIMO as well as some efficient and best bibliographic organizers as CSU only supports the utilisation of EndNote. EndNote refers to the bibliographic citation program that allows the footnotes and references to be translated into different standard formats.
In order to do this task, I will review the emerging technology by using the conference papers, journals, new articles and other online sources and submit total 12 articles on your topic. I will also use PRIMO search tool on CSU Library website for the collection of required 12 articles as per the requirement of your assignment. After completing this assessment, I will also prepare self- evaluation report on behalf of student in order to evaluate the originality of work done in the assessment. For this, I will follow below given steps:
I will select 1000 words sample from the annotations and submit it for the testing of plagiarism on the Turnitin software.
I will save and append the copy of the report obtained from the turnitin for demonstrating the originality.
I will evaluate the originality report critically and also elaborate the self-reflection report on behalf of the student.
Task 2: Journal Synopsis paper
In task 2, it requires to prepare the Journal Synopsis paper on the basis of results obtained from task 1. Synopsis is basically similar to the abstract. I will follow the simple template that is helpful for making the abstract perfect in all aspects. Some of the main topics that will be covered while writing the journal synopsis paper are as follows:
Aim of the project: In this, the aim of the project will be elaborated.
Method: The method will describe the techniques or tools that will be used for doing the research.
Results: This section will define the results collected after doing the research on the selected emerging technology.
Discussion: The part of the synopsis will provide the complete details on the topic, results, findings etc. evaluated from the research.
Conclusion: This is the last part in which the conclusion for the research project will be made.
It is also very important to write the title of the synopsis paper in 10 words, which should not be similar to the title given to the research. I will write the unique research title for this synopsis by including technology, domain and research area effectively.
If you require plagiarism free content for both and tasks and want to achieve higher grades, you can get assistance for assignment writing from our expert writers. We will provide you high-quality and plagiarism- free content for ITC571 Assessment 3 and help you in getting HD scores. Visit assignmenthelp4me.com and place your order write now to get your annotated bibliography completed before the deadline.