CSU ITC542 Network Design Assessment item 4 Setting up a Network
CSU
---
Network Design
Assessment No: 4
ITC542|Internetworking with TCP/IP
Our Real

Student's Score cards
---
Setting up a Network and Configuring Network Services
---
Task
Task 1 - Setting up a Network [10 marks]
Perform the following activities and support your workings with screenshots [10 marks]:
Configure the PCs, Server and Router interfaces with appropriate network addressing;
Configure any classless dynamic routing protocol on the routers;
On any client, ping the client's own network interfaces, then the local router gateway interface, then the remote router interface, then the servers. Check full network conductivity;
Use the traceroute command from the client to the server. Include results of the traceroute in your submission, explaining meaning of traceroute output.
Task 2 - Configuring Network Services [10 marks]:
Using the same network topology that you have setup in Task 1, perform the following additional activities
DHCP: Configure DHCP servers and show that the client PC has successfully received IP Addresses and other network parameters (default gateway, subnet mask and DNS IP address) using DHCP
WEB Server: Configure WEBs server on the dedicated machines in their specified networks, with URL as yourname.csu.org
DNS: Configure DNS Servers on the server device and demonstrate that forward and reverse DNS are working from the client PC; test DNS Server by browsing yourname.csu.org from client PC, DNS must resolve this URL to IP address of WEB Server
Firewall: Configure traffic filtering on the web servers to block ONLY HTTP TCP traffic between one of the client PCs and WEB Servers and allowing all other IP traffic, provide evidence of such traffic filtering. You should verify firewall by using PING and HTTPS TCP traffic which should not be blocked.
A series of screenshots with commentary on each of the required tasks is to be submitted. The submission must include a comprehensive explanation of each task in your own words and all the commands used along with the output (or final result) in report format. No description or lack of comprehensive description will result in deduction of marks.
Task 3 [5 marks]
Task 3 has been designed to detect and prevent unauthorized assistance with your work.
This task is a question and answer session with your lecturer. You must contact your lecturer after submitting your assessment to book an individual appointment. Your lecturer will advise on how to book individual one-on-one sessions, for online students these may be over the phone or Skype sessions. Failure to contact your lecturer may result in loss of marks associated with this task.
Why invest in our services?

Optimum quality
Our assignment help team is trained to provide you high quality writing services.

High scores
High scores achieved by our students is a portrayal of our high quality online assignment help

Multiple reach
You can place your assignment order through 4 easy modes of communication
Order Now
TUTOR PURPOSAL
---
Here is how, we will write your assignment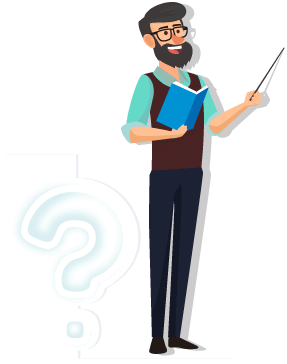 We write your assignment in the following proposed way and we make sure that it is strictly in accordance to your assignment guidelines and each section of the assignment is written with respect to its marking criteria/ rubric.
TUTOR PROPOSAL FOR :

ITC542|Network Design
Assessment Item 4- Network Design
ITC542 Assessment 4 is a practical assessment that will enhance as well as testing the practical skills related to this topic of this subject. The main task in this assessment is to set up a network consisting of switches, server, routers and PCs. It will require to configure the routing between different routers connected in the network with the use of dynamic routing protocol. The clients (personal computers) will be connected to the switches and these switches will be connected to the interfaces of routers. Servers and Clients are connected on distinct networks.
In order to complete this assignment, I will refer to the information given in the text book and also follow some online sources. Along with this, I will use of necessary commands discussed in the class by following the lecture notes of students. Different task that will be covered in assessment 4 are as follows:
Task 1: Setting up a network
In this task, I will set a network by performing different activities and overall workings will be elaborated with the help of screenshots. The main activities that will be performed to complete this task are as follows:
I will configure all the PCs, router interfaces and server with the help of appropriate network addressing.
I will configure the classless routing protocols on the routers after the configuration of all the connected devices.
After this, I will ping the client's network interfaces by selecting any client. Along with this, I will also ping local router gateway interface, remote router interface and the servers in order to examine the complete network conductivity appropriately.
Traceroute commands will be used to the server from client and their results will be included in the submission and explanation of meaning about the traceroute output.
Task 2: Configuring Network Services
With the use of similar network topology setup in first task, I will perform following activities in this task:
DHCP: In this, I will configure the DHCP servers and demonstrate that the PC of client has received the IP address and network parameters successfully with the use of DHCP. The main parameters related to network will involve DNS IP address, subnet mask and default gateway.
Web Server: In this step, I will configure the WEB's server on different dedicated machines in their networks with the help of URL.
DNS: In this step, I will configure DNS servers on particular server device and show that reverse and forward DNS are working from the PC of client.
Firewall: In this, I will verify the firewall with the use of HTTPS TCP traffic and PING that will not be blocked in any aspect.
I will also provide the screenshots in this task along with complete details in order to demonstrate the configuration in proper way.
The report for ITC542 Assessment 4 will be prepared in MS Word format by following below given structure:
Cover page of the report
In cover page of the report, I will write the assessment no. and assessment title. Along with this, details of the student will also be written in cover page such as student email, student Id and student name.
Assessment format
Executive Summary: In this section, I will provide the brief summary about the overall content of the report.
Main body of the report: In this section, I will cover task 1 and task 2 of the assessment with proper headings and sub-headings.
References: At the end, the list of references will be given in APA format.
In order to complete ITC542 Assessment 4 (Network Design) in proper way as per the requirements, our team of professional writers is available 24/7 in order to assist you in completing your tasks within the deadline. Our expert tutors always prefer quality and deadline of the assignments, which would lead to the higher grades of students. In order to avail our best writing services and get HD grades, visit www.assignmenthelp4me.com and hire professional writers to get your network design assignment completed.