CSU ITC596 Risk Assessment item 2 Inherent risk assessment
CSU
---
Risk Assessment
Assessment No: 2
ITC596|IT Risk Management
Our Real

Student's Score cards
---
Description of each risk identified and key controls to mitigate the risk
---
Task
Read the Regional gardens case study document before attempting this assignment.
Tasks:
You have been employed by Regional Gardens as their first ever Chief Information Officer (CIO). You have been tasked by the Board to conduct a review of the company's risks.
As the first step, you are to provide a Risk Register for Regional Gardens. This risk register must contain, as a minimum:

A description of each risk identified.
A summary of the impact or consequence if the risk was to arise.
The inherent risk assessment (this is the assessed, raw/untreated risk inherent in a process or activity without doing anything to reduce the likelihood or consequence).
The key controls to mitigate the risk.
The residual risk assessment (this is the assessed risk in a process or activity, in terms of likelihood and consequence, after controls are applied to mitigate the risk)
Prioritisation of the risk using a standardised framework (such as the ANSI B11.0.TR3 Risk Assessment Matrix)
Why invest in our services?

Optimum quality
Our assignment help team is trained to provide you high quality writing services.

High scores
High scores achieved by our students is a portrayal of our high quality online assignment help

Multiple reach
You can place your assignment order through 4 easy modes of communication
Order Now
TUTOR PURPOSAL
---
Here is how, we will write your assignment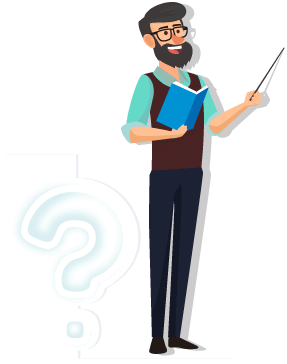 We write your assignment in the following proposed way and we make sure that it is strictly in accordance to your assignment guidelines and each section of the assignment is written with respect to its marking criteria/ rubric.
TUTOR PROPOSAL FOR :

ITC596|Risk Assessment

Assessment item 2 - Risk Assessment

In ITC596 Assessment Item 2, the main task is to perform risk analysis on the basis of case study of Regional Gardens. First of all, I will read the case study document of Regional Garden in proper manner before initiating this assignment. According to the task, I have been employed as Chief Information Officer (CIO) by Regional Gardens in which I have to conduct the review of risks in the company as per the task given by board of the company. In order to identify the risks in Regional Gardens, risk assessment will be performed. Risk assessment refers to the combined effort regarding the identification and analysis of potential events which may negatively impact the assets, individuals or the environment. Risk assessment mainly determines the possible mishaps, their consequences and likelihood as well as tolerance for these events.

I will prepare the risk register in the form of table by following different headings such as:
Risk: In this part of the table, I will write the name of risks, risk Id as well as risk description. First of all, all the risks in the Regional Gardens will be identified that could involve security risks, privacy risks or other business-related risks. All the identified risks will be described in proper manner and each risk will be demonstrated as a particular risk id.
Impact: After the identification of risks and provide detail regarding them, I will also evaluate the impact of all the risks in terms of high, medium and low. I will evaluate the impact in appropriate manner so that it could be easy to prioritize them and select the better mitigation strategy to eliminate their impact on Regional Gardens and its business.
Assessment: In this part of the report, assessment will be done in which consequences and likelihood of all the identified risks would be examined that can also help in the selection of best mitigation strategy for the elimination of risks.
Controls: In the table of risk register, a column for key controls will also be given in which different mitigation strategies for all the identified risks will be elaborated. In order to identify mitigation strategies, I will study different online sources from which I could identify different risk mitigation strategies which are used by different organisations in order to prevent their business from various types of risks.
Residual risk: In this part of the table, I will write various residual risks that can be found in Regional Gardens even after the implementation of risk mitigation strategies. Residual risk refers to the threat that remains even after all efforts for the identification and elimination of risks that have been made.
Priority: I will also analyse the priority of all the risks so that it will be easy for Regional Gardens to manage them accordingly before causing any type of consequences in the organisation.
The main purpose of ITC596 assessment 2 is to provide appropriate risk register for Regional Gardens that must contain various parameters such as risk id, risk name, risk description, summary about consequences or impact of identified risks, inherent risk assessment, residual risk as well as evaluate their priority on the basis of standardized risk framework such as ANSI B11.0.TR3 Risk Assessment Matrix.
I will do the risk assessment according to the requirements of the assessment in which I will demonstrate the risk register for Regional Gardens. In order to prepare risk register, I will choose the table format by using different column headings including:
Risk
Impact
Assessment
Residual
risk
Priority
The table format that I will choose to prepare your risk register is as follows:
If you are facing difficulties in doing risk assessment and want to hire me as a tutor to complete your ITC596 Assessment- 2, just click on "order now" button at Assignmenthelp4me.com. I will help you in writing your risk assessment report and prepare risk register according to the requirements by analysing the case study. You will get high-quality content at affordable rates without any delay as we always prefer deadlines of students and deliver their assignments on time.