CYB5CYA Group assignment Health Assessment and Tutor Proposal
Latrobe University
---
Group assignment
Assessment No: 2
CYB5CYA|Health
Our Real

Student's Score cards
---
CYB5CYA – Assignment 2
---
Task
Objective
The objective of this assignment is to identify a set of (cyber security) algorithmic requirements and apply the relevant error detection and correction algorithms for a given application (Australian My Health Record - MHR system).
Part A
In this part of the assignment, you are required to write a technical article as a group of five (5) members. Only your group leader will submit this part (a PDF file) to the LMS.
Please form your group and your group leader should send an email to your subject lecturer, including your group members' name. You need a confirmation from your lecturer.
Format of Report:
For the purpose of this written assessment you are assumed to be a postgraduate student capable of producing a high quality report. As such, you should attempt at your best to reflect this quality in the preparation of the written assessment. The report should contain the following five sections, but not limited to:
Section 1: Introduction State the purpose and objectives of the report.
Section 2: Description Attempt and write all the activities. Include your assumptions.
Section 3: Recommendation Any recommendations to improve MHR system.
Section 4: Conclusion Summarize your findings according to the main points.
Section 5: References Follow Harvard referencing style. Please provide in-text citations.
Number of Words: 1000 words +/- 10% words are acceptable (for part A).
Part B
In this part of the assignment, as a group of five (5) members, you will be writing your presentation slides to demonstrate your understanding and knowledge about this assignment (i.e., demonstrating MHR functionalities and its security requirements, and the applicability of relevant security algorithms). Please check the following 'marking rubric for Part B' table to know more about what to write on your slides.
You will have 25 minutes to present your slides during lab block 6, including 5 extra minutes for response to questions. All members of your group will present individually (5 minutes for each member). Please prepare not more than 25 slides (including cover, reference and conclusion slides). Only your group leader will submit this part (a PDF file) to the LMS.
The MHR system is a new initiative in Australia to put all the patients' records (e.g., demographic data, daily medical records, previous medical information, diagnosis data, insurance information, and so on) into one place.
The MHR is a software system that will allow different parties to communicate securely and provide reliable services to patients.
For exploratory purpose, a core MHR system is built which keeps and maintains data and information about the patients, doctors, nurses, specialists, medical receptionists, and so on.
The MHR system controls our health information securely in one place. It is really our choice - we can keep our MHR with basic information, or we can allow more information to MHR users or permanently delete the record. A MHR user is an individual who has right to use patients' health information. For example, A Doctor can do the following actions through MHR system: Login to the system, Access patients' health information, Write prescription, Recommend patient to the specialists.
The MHR system also gives our pharmacists a clearer picture of our health information.
A receptionist is responsible to enter the information of a patient. The information about a patient includes their name, address, date-of-birth, contact number, and food preference.
A doctor can issue a prescription if the patient asks for one. A doctor also can recommend the patient to medical specialists. A doctor can access a patient's medical records that are stored into the MHR database.
In your answer, you can make other assumptions, according to the relevant interactions between the MHR system and different actors. However, you should clearly state them.
The following use cases may be identified, which analyse the MHR system's requirements.

Login to the system
Add a patient
Ask a patient to provide postal address
Access patients' health information
Write prescription
Recommend patient to the specialists
Display patient demographic records
Display patient medical records etc.
Why invest in our services?

Optimum quality
Our assignment help team is trained to provide you high quality writing services.

High scores
High scores achieved by our students is a portrayal of our high quality online assignment help

Multiple reach
You can place your assignment order through 4 easy modes of communication
Order Now
TUTOR PURPOSAL
---
Here is how, we will write your assignment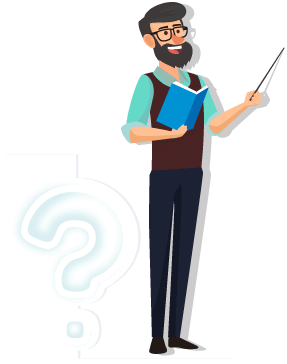 We write your assignment in the following proposed way and we make sure that it is strictly in accordance to your assignment guidelines and each section of the assignment is written with respect to its marking criteria/ rubric.
TUTOR PROPOSAL FOR :

CYB5CYA|Group assignment

CYB5CYA Group assignment Health