Enterprise architecture Individual Presentation Group assignment
Griffith University
---
Enterprise architecture Individual Presentation / Group assignment
Assessment No: 1
NA|Enterprise architecture
Our Real

Student's Score cards
---
Trimester Assignment
---
Task
Trimester Assignment
The Assignment takes the form of a report that the student prepares for a C-level manager (CEO, CTO, CIO, ...), in which the author(s) will:
To prepare the white paper you need to find, read and then cite reliable peer reviewed / authoritative sources (such as books and journal articles, or conference papers, government reports and the like, and to a limited extent sources from reputable companies). Blogs and similar opinion pieces are not considered reliable.
Examples may include: Internet of Things, Business / Data Analytics and Machine Learning technologies, Service Oriented Enterprise Architecture, Cloud Computing, Process Improvement using Six Sigma or Kaizen, or other (in which case please discuss your idea with the lecturer before you progress too far).
The business problem
Explain clearly and succinctly
Describe a business problem that is prevalent in the industry;
Choose and explain the essence of a new / innovative technology*;
Convince the reader that this technology is able to solve the business problem;
Propose an approach that a company could take to adopt the solution to solve the business problem in question;
Provide a summary of your paper's main points.

What is the business problem to be solved, and
Why is change strategically important?

This part of the white paper raises the interest of management by presenting an important problem that many enterprises are (or will be likely) facing. Note that a white paper is not about a single company, it is about a problem that is prevalent in a segment of industry.

The proposed technology (or method, approach, ...)

explain clearly and in a language appropriate for a management audience what is the proposed technology (or method or approach), then
argue and provide proof that it is expected to solve the business problem.

A white paper is not a plan for a particular company, but after reading a well written white paper management may ask someone in the company to come up with a company-specific plan to apply the technology in the organisation.

Introducing the proposed change in the Enterprise

What part or aspect of the enterprise will be affected by the change, and what kind of change can be expected? E.g. think about possible change of the business model, or organisation, technology, people / skills, processes?

What are preconditions for being able to perform this change?

Note that these 'preconditions' may include many things: technological maturity, maturity of architecture governance and management, availability (or access to) necessary skills, typical organisational or policy / legal obstacles may need to be overcome, ability to financially afford the change, or any other obstacle that is typical.

Who would be responsible for initiating the necessary change?

Who in the organisation would be the typical champion and sponsor of the change?

How could this change be approached organisationally?

E.g. Would the change be able to be addressed through a single Project, or perhaps an entire change Programme is necessary that includes multiple coordinated projects, steps?
Why invest in our services?

Optimum quality
Our assignment help team is trained to provide you high quality writing services.

High scores
High scores achieved by our students is a portrayal of our high quality online assignment help

Multiple reach
You can place your assignment order through 4 easy modes of communication
Order Now
TUTOR PURPOSAL
---
Here is how, we will write your assignment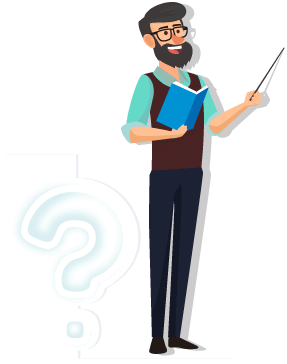 We write your assignment in the following proposed way and we make sure that it is strictly in accordance to your assignment guidelines and each section of the assignment is written with respect to its marking criteria/ rubric.
TUTOR PROPOSAL FOR :

NA|Enterprise architecture Individual Presentation / Group assignment

Enterprise architecture Individual Presentation / Group assignment