Federation University ITECH1103 Big Data and Analytics Assessment item 1
Federation University
---
Group assignment
Assessment No: 1
ITECH1103|Big Data and Analytics
Our Real

Student's Score cards
---

Write an analytic report and use SAS Visual Analytics to explore, analyze and visualize the dataset
---
Task
Task 1 Background information - Write a description of the dataset and project, and its importance for the organization. Discuss the main benefits of using visual analytics to explore big data. In this you should include a justification for using the visualizations that you will use and how they have been successful in other similar projects. This discussion should be suitable for a general audience. Information must come from at least 6 appropriate sources (2 per student) be appropriately referenced. [2 to 3 pages]
Task 2 Reporting / Dashboards - For your project, perform the relevant data analysis tasks by answering the guided questions provided (see Appendix for questions and dataset) and, identify the visualization you need to develop.
Note: remove any missing data points from your visualizations where possible/suitable
Task 3 Additional Visualizations - In addition to the guided questions, it is expected that each student will provide at least two other visualizations of the data (i.e. for a group of 3 students this is 6 extra visualizations). These additional visualizations will be judged in terms of quality of the findings and complexity of analysis. These visualizations should be using multi-dimensional, filtering and advance calculation techniques.
Task 4 Justification -Justify why these visualizations are chosen in Task 2 and 3. Note: To ensure that you discuss this task properly, you must include visual samples of the reports you produce (i.e. the screenshots of the BI report/dashboard must be presented and explained in the written report; use 'Snipping tool'), and also include any assumptions that you may have made about the analysis in your Task 2 (i.e. the report to the operational team of the company).[1 to 2 pages]
Task 5 Discussion of findings – using the visualizations created discuss the findings from the data set. In this discussion you should explain what each visualization shows. Then summarize the main findings. [3 to 4 pages]
Task 6 Executive Summary – summary of the data analysis including a brief introduction, methods used and a list of the key findings [1 page only]
Task 7 The Reflection (Individual Task) - each team member is expected to write a brief reflection about this project in terms of challenges, learning and contribution. [1 to 2 pages]
Why invest in our services?

Optimum quality
Our assignment help team is trained to provide you high quality writing services.

High scores
High scores achieved by our students is a portrayal of our high quality online assignment help

Multiple reach
You can place your assignment order through 4 easy modes of communication
Order Now
TUTOR PURPOSAL
---
Here is how, we will write your assignment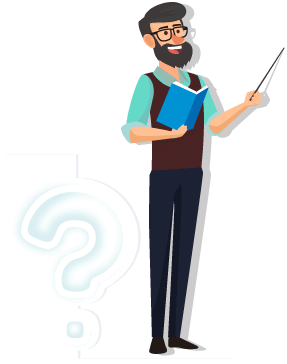 We write your assignment in the following proposed way and we make sure that it is strictly in accordance to your assignment guidelines and each section of the assignment is written with respect to its marking criteria/ rubric.
TUTOR PROPOSAL FOR :

ITECH1103|Group assignment

ITECH1103 Big Data and Analytics Assessment item 1 is a project report in which I will use SAS Visual Analytics in order to explore, analyse and visualise the data provided in this report. In order to do this assessment, I will consider the feedback on the draft regarding presentation choices, style, content and analysis. I will write short reflection as a part of this report on basis of experience over working on this project. The main task that I will include while completing this assessment are discussed below:
In task 1, I will write background information which will include complete description about data set as well as project and its importance for particular organisation. Along with this, I will also discuss the main benefits about the utilisation of visual analytics in order to explore. I will also include the justification for the use of visualisations that I will use and how they have been successful in other projects similar to it. This overall discussion will be suitable for the general audience in which I will use 6 appropriate sources and reference them as per used information.
In task 2, I will perform data analysis tasks for the project by answering all the questions given in appendix as well as identify the visualisation that has to be developed.
In task 3, I will demonstrate additional visualisation. In this, I will provide at least two visualisations related to data that will be evaluated in terms of quality regarding findings as well as complexity of the analysis.
In Task 4, I will provide justification about all the visualisations selected in task 2 and 3 for which I will include some visual samples related to reports and provide screenshots about dashboard. Along with this, regarding the analysis done in task 2.
In task 5, I will provide discussion on findings with the use of visualisations that would be created in this report and I will also discuss all the findings collected from data set and summarise the overall findings of this project report.
In task 6, I will provide executive summary in which detail about data analysis will be given including brief introduction, information regarding methods used in the report and list of key findings appropriately.
In task 7, I will write reflection regarding the project in terms of learning, choices and challenges.
In order to prepare this report on ITECH1103 Big Data and Analytics Assessment item 1, I will follow various parameters such as cover page including name and student id of the team members, table of content, table of figures and tables, executive summary, background, body of the report including different reports, insights, justification, visuals etc. Along with this, I will also provide discussion on different findings and conclusion. At the end of the report, I will provide list of references and also add the appendices.