FINC20018 Managerial Finance Assessment and Tutor Proposal
CQU
---
Assessment item 2
Assessment No: 2
FINC20018|Managerial Finance
Our Real

Student's Score cards
---
FINC20018 Managerial Finance Assessment 2
---
Task
The assignment is designed to assess your understanding of business finance theories and explores a number of areas within the course by applying your learning to a real company. Through this project, you need to be able to demonstrate critical and analytical skills in academic writing, various research synthesising skills and be able to communicate clearly and effectively.
Please note this is a finance assignment for real business, so make sure you have the appropriate combination of quantitative and qualitative analysis.
Task requirements:
Suppose you are a financial analyst and you have been asked to analyse an ASX listed company. Your task is to make a recommendation as to whether or not this company is an attractive investment opportunity. Before you draw a conclusion, you are required to:
Discuss how successful the company has been at maximizing stakeholders value over analysing period.
Analyse the company's share price history and traded volumes over the analysing period, it can be over the past 12 months, 2 years, or 5 years.
Calculate the return for investing in the company both short term and long term and identify the main causes of its volatility in return over the corresponding holding period. The discussion of volatility should consider economic-wide and firm-specific factors.
Apply the valuation technique(s) taught in this course and undertake a current valuation of the equity for your company. Based on your calculation, would you recommend a prospective investor to buy, hold or sell this security and why.
Analyse the company's dividend policy. Should the company follow a progressive dividend policy? Critically evaluate factors that are affecting corporate dividend policy and how your company's dividend policy may have influenced its capital structure and share price.
Analyse the company's capital structure. How would you describe the current capital structure for your company and justify with reasons that should potential investors view this company as a favourable investment choice?
Based on the attempt to all of above questions conclude whether your company is an attractive investment opportunity. You should clearly explain all of your assumptions used in the valuations and estimations and critical discuss the limitations of your analysis and any other risks that may affect investors' decision making.
Note: There are over 2,000 companies listed on the ASX, thus your graders expect that it is unlikely two groups will be investigating the same company. It is the graders expectations, that we see analysis of a variety of different companies from the different groups covering different dates.
Why invest in our services?

Optimum quality
Our assignment help team is trained to provide you high quality writing services.

High scores
High scores achieved by our students is a portrayal of our high quality online assignment help

Multiple reach
You can place your assignment order through 4 easy modes of communication
Order Now
TUTOR PURPOSAL
---
Here is how, we will write your assignment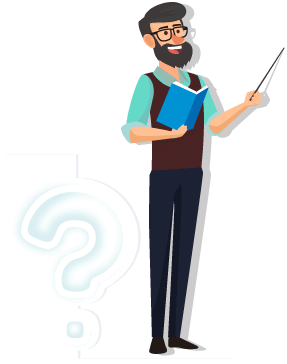 We write your assignment in the following proposed way and we make sure that it is strictly in accordance to your assignment guidelines and each section of the assignment is written with respect to its marking criteria/ rubric.
TUTOR PROPOSAL FOR :

FINC20018|Assessment item 2

FINC20018 Managerial Finance Assessment 2