MBA642 Project Initiation, Planning and Execution Levi Jeans Individual Report
Kaplan Business School
---
Individual Report
Assessment No: 3
MBA642|Project Initiation, Planning, and Execution
Our Real

Student's Score cards
---
Levi Jeans Type 1
---
Task
These jeans were a market failure. Create a project management plan to turn them into success.
Assessment Description
In this individual assessment, students will be given an opportunity to analyse the organisational factors that promote effective project management by analysing elements of the project management planning and execution phases that may give rise to ethical compromises. More importantly, students will practice creating an integrated project management plans that meet industry standards and objectives.
Assessment Instructions
Construct a plan to project manage these Levi jeans to success using the five stages of IPECC as per PMBOK.
Use the criteria for success from assessment 1 and software that would be the best fit for this task from assessment 2. Justify both these choices.
Use research and common sense to find all the data you need for each step in your complete project plan
There will be additional information which gives a fuller description of the assessment requirements along with KBS presentation guidelines. This will be posted on the myKBS Assessment page.
Please refer to the marking guide to assist you in completing all the assessment criteria.
Why invest in our services?

Optimum quality
Our assignment help team is trained to provide you high quality writing services.

High scores
High scores achieved by our students is a portrayal of our high quality online assignment help

Multiple reach
You can place your assignment order through 4 easy modes of communication
Order Now
TUTOR PURPOSAL
---
Here is how, we will write your assignment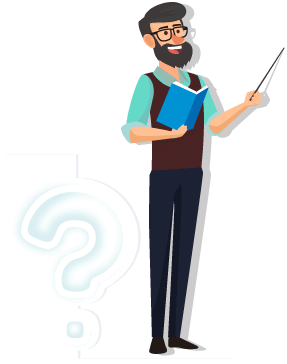 We write your assignment in the following proposed way and we make sure that it is strictly in accordance to your assignment guidelines and each section of the assignment is written with respect to its marking criteria/ rubric.
TUTOR PROPOSAL FOR :

MBA642|Individual Report

This assessment is about the market failure of Levis jeans that faced market failure in 2001 due to declining sales of the company since 1996. For this, I will provide a brief project management plan for the company by using the IPECC approach of PMBOK project management system.

I will initiate this assignment by providing brief introduction about Levis Strauss and the current business scenario of the company where detailed evaluation of various issues faced by Levis will be evaluated in detail. I will describe the marketing strategies of the company to provide review on the current performance of organization.

After evaluating the current issues faced by Levis, I will begin with description of project management processes that I will follow to provide the project management processes for Levis. The first step that I will discuss is project initiation phase where various goals and objectives for the project will be discussed. In addition to this, various stakeholders will also be discussed in the project initiation phase. Further, the number of strategies that will be proposed to be adopted by this organization will also be evaluated in this stage by masking comparison of various already implemented strategies of organization. After defining the project initiation stage, the project planning stage will be discussed where various organizational plans will be prepared to improve the marketing position of company. The main plans that will be made in this report includes marketing budget, organization strategies plan, evaluation of expected target market, time frame for each activity, etc. The planning stage of this project will help in defining number of measures that are needed to be adopted by Levis to improve its market and competitive position. Then, the project execution stage of the project will be discussed where detailed analysis of whole project plan will be conducted. In this stage of project management, various critical success factors discussed in the first assessment will be discussed by evaluating the critical success factors relevant to this project. In addition to this, the software that will be used to execute and manage this project will be discussed in this stage of project management to ensure that the given project is executed in the best manner possible. Further, I will also discuss various measures that needs to be executed by Levis to execute its marketing plan in most effective manner. After discussing about the project execution stage, project controlling and closing phase will be discussed where various measures for project monitoring and closing will be discussed. The project controlling phase will include analysis of current i.e. actual and the expected performance of project to determine the effectiveness of project and to determine the measures that can be taken by company. further, the project closing phase will include steps that will be needed to be taken to close the given project.

At the end of this report, I will also provide a conclusion to the report that will include brief description on the findings of the report to provide review on current positon and key measures needed to be adopted by the company to improve its strategic and business position.