MBA401 People, Culture and Contemporary Leadership Assessment and Tutor Proposal
Kaplan Business School
---
Individual Reflections
Assessment No: 3
MBA401|People, Culture and Contemporary Leadership
Our Real

Student's Score cards
---
People, Culture and Contemporary Leadership
---
Task
To create FOUR (4) individual reflections that apply the People, Culture and Contemporary Leadership theories and concepts that have been covered in the subject. THREE (3) reflections will be completed as in-class activities and ONE (1) will be done individually outside class.
Assessment Description
An important part of undertaking postgraduate study, is that you actively reflect on what you've been learning and how you could apply it to assist your own professional development and/or future career. You may select topics that you have most found interesting and/or applicable that have been covered during the subject. THREE (3) of these journals will be completed and handed in as "in-class" activities. Attendance at these classes is required in order to complete these reflections.
Week 6 (In-Class Industry Guest Speaker and the demonstrated link between theory and practice)
Week 8 (In-Class Self Leadership Style Analysis) including:

How do I describe my own leadership style?
What are the organisation factors that might assist or inhibit me from being an effective leader?

Week 12 (In-Class Subject Based Reflection) including:

What can I do to continually develop my leadership skills?
What are the three (3) key actions that I need to implement to further develop my leadership skills and why did I choose these as the most important to me?
To assist you in developing your reflections, you should be writing weekly diary notes recording your experiences (both positive and negative), on the topics and discussions.
For the remaining ONE (1) Reflection, you may choose to select from any of the topics/themes from any other areas explored in the subject that are most relevant/meaningful to you, excluding the topics that you have covered in your in-class reflections
Use of Online resources within the subject such as: videos, podcasts and readings;
Use of Psychometric testing;
In-class activities such as: discussions, cognitive exercises, individual and group activities; and
Assessment feedback that you received on your assessments

Assessment Instructions

To ensure the success of your Reflective Journal make certain that you incorporate the following:

You should refer to at least three (3) relevant theories that you have covered during the subject to support your responses. Please refer to the Assessment Marking Guide to assist you in completing all the assessment criteria.
Why invest in our services?

Optimum quality
Our assignment help team is trained to provide you high quality writing services.

High scores
High scores achieved by our students is a portrayal of our high quality online assignment help

Multiple reach
You can place your assignment order through 4 easy modes of communication
Order Now
TUTOR PURPOSAL
---
Here is how, we will write your assignment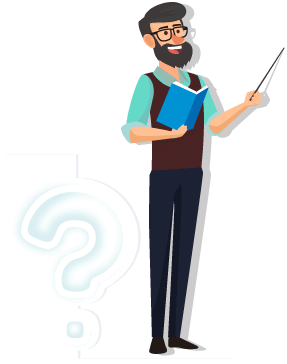 We write your assignment in the following proposed way and we make sure that it is strictly in accordance to your assignment guidelines and each section of the assignment is written with respect to its marking criteria/ rubric.
TUTOR PROPOSAL FOR :

MBA401|Individual Reflections
MBA401 People, Culture and Contemporary Leadership