ME7711B Engineering Research Techniques, Entrepreneurship and QM
Kingston University London
---
Research methodology
Assessment No: 1
ME7711B|Engineering Research Techniques, Entrepreneurship and Quality Management
Our Real

Student's Score cards
---
Research methodology
---
Task
Assessment task and specific terms
Select an engineering topic that is of interest to you personally and relevant to your course of study.
Research the topic using physical and electronic resources of the university library (preferred), or external sources, to identify and review recent research reports, ideally published within the past 5 years in peer reviewed journals (NOT conferences).
Critically analyse the outcomes that have been presented in two of the sources you have reviewed in terms of their methodologies, data collection and interpretation process.
Write a structured report explaining your research process to find and select two sources, compare and contrast them, presenting your analysis of their findings, and how such analysis has helped to increase your knowledge of the subject.
The report should be no more than 2000 words. Note: Figures, tables, references and appendices are not included within the word count.
It must be properly structured, accurately referenced, and correctly presented. In addition to reference citation in the body of the report all illustrations should also be captioned and appropriately referenced.
NB The assignment will be awarded marks for a logical, well-structured layout which presents relevant information succinctly and clearly. Include a proper bibliography (i.e. sources you have used or looked at) and/or reference list (i.e. sources you are ACTUALLY referring to in the body of your work) at the end, including Internet URLs where necessary. If you use diagrams, either from the Internet or from a CD, then each diagram should have a caption indicating the source. IT IS VERY IMPORTANT THAT YOU OBSERVE THESE RULES, AND AVOID THE USE OF COPY-AND-PASTE FROM THE INTERNET, EITHER TEXT OR DIAGRAMS, WITHOUT CLEARLY INDICATING THE COPIED MATERIAL. WORK THAT IS IDENTIFIED AS COPY-AND-PASTE WILL BE HEAVILY PENALISED, AND MAY ULTIMATELY BE AWARDED A MARK OF ZERO. Do not worry if you think that your written English does not read as well as the electronic or hardcopy sources that you use - you will receive more credit for attempting to express yourself in your own words, rather than copying from these sources.
The use of italics and/or inverted commas to highlight text extracts which are not your own original work is a simple way of demonstrating honesty in your work and of avoiding any problems. Each text extract you use should be individually linked to a numbered list of specific references provided at the end of your work.
Why invest in our services?

Optimum quality
Our assignment help team is trained to provide you high quality writing services.

High scores
High scores achieved by our students is a portrayal of our high quality online assignment help

Multiple reach
You can place your assignment order through 4 easy modes of communication
Order Now
TUTOR PURPOSAL
---
Here is how, we will write your assignment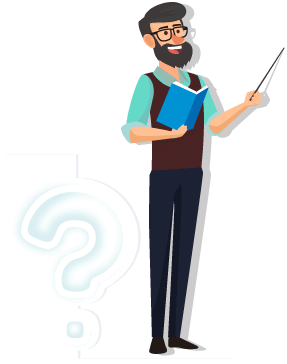 We write your assignment in the following proposed way and we make sure that it is strictly in accordance to your assignment guidelines and each section of the assignment is written with respect to its marking criteria/ rubric.
TUTOR PROPOSAL FOR :

ME7711B|Research methodology

ME7711B Engineering Research Techniques, Entrepreneurship and Quality Management