MGMT6012 Management Perspectives Management Research Assignment 2
Laureate International University
---
Management Perspectives
Assessment No: 2
MGMT6012|Management Perspectives
Our Real

Student's Score cards
---

Management Research
---
Task
Understand the nature of naturally occurring data and how this can be objectively analysed to inform your practice and influence your behaviour
Analyse and discuss how the structure and characteristics of organisations can influence and constrain managers and their decision making
Identify the range of organisational stakeholders and explain how managers can manage effective relationships with them to motivate, manage and lead them to a preferred decision outcome
Apply a range of techniques and strategies to communicate effectively to a culturally diverse range of stakeholders
Context
The assessment suite in this subject is designed to provide students with a framework to understand organisational behavior and the dynamics of the business environment. The assessment suite aims to equip students with the necessary skills to understand the constraints managers and emerging leaders face in developing strategies to leverage advantages and overcome constraints and barriers in organisations.
Instructions
Students will create a self-reflection SWOT Analysis on themselves and reflect on their current status as a manager. Students will then comment on their fit with the organisation identified in Assessment One. The second assignment should include:
assessment of personal strengths and weaknesses as viewed by self and others. Students will need to complete a minimum of three self-assessment tools and refer to these results in their SWOT Analysis;
feedback received from other people you have been associated with. Feedback is considered naturally occurring data and includes conversations, emails, formal references and performance appraisals. You will need to reflect on who is providing the feedback and how you appear to be progressing;
a discussion of the opportunities and threats that will impact on your management journey, including self-development for continuous improvement;
integration of theory and concepts from the subject, in particular Modules 2-6, including an assessment of your communication, values and ethics, experience with managing diversity, experience with networking and working collaboratively, your ability to give and receive feedback, your ability to influence others and your capacity to be a leader now and in the future;
a critical assessment of how you are placed or misplaced within the chosen organisation from Assessment One; and whether or not you see a future at this organisation.
Why invest in our services?

Optimum quality
Our assignment help team is trained to provide you high quality writing services.

High scores
High scores achieved by our students is a portrayal of our high quality online assignment help

Multiple reach
You can place your assignment order through 4 easy modes of communication
Order Now
TUTOR PURPOSAL
---
Here is how, we will write your assignment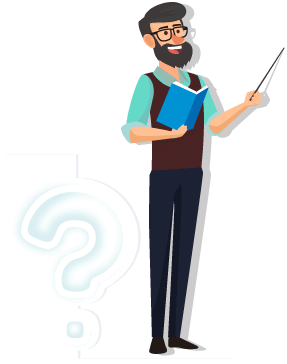 We write your assignment in the following proposed way and we make sure that it is strictly in accordance to your assignment guidelines and each section of the assignment is written with respect to its marking criteria/ rubric.
TUTOR PROPOSAL FOR :

MGMT6012|Management Perspectives

This given article will provide information related to the framework of understanding the organisational behaviour in the dynamic environment. This will provide necessary insights to the issues faced by the managers and the leader to form different strategies for the business in order to attain competitive advantage. However, the report will be aimed at providing reflective analysis of your own capacities as a manager in an organisation to identify their fit in that organisation. For this purpose, there will be use of a major analysis tool named SWOT analysis. This analysis is represented by four dimensions namely strengths, weaknesses, opportunities and threats. The report will be divided into different sections that will help in collecting information related to various dimensions of SWOT analysis.
Section 1: In the first section of the report, there will be an analysis of internal capacities and weaknesses of yourself from your own perspective as well as perceptive of others. There will be the use of three self-assessment tools that will help you to know your own strengths and weaknesses. You can use any online self-assessment tool such as Gallup strength finder test, Myers Briggs personality test or the global emotional intelligence test etc. The results from these tools will be used in SWOT analysis to define your skills and capabilities as well as skills you need to develop to perform your role as manager in a better way.
Section 2: In the second section, feedback will be taken from other people who are associated with you in any way. For gathering information through feedback, different modes of communication such as emails, direct conversation etc. will be used. After collecting the information, the reflection will be provided by you on feedback so as to know the final outcomes from feedbacks.
Section 3: This section will be focused on the last two parameters of SWOT analysis namely opportunities and threats as a manager of given organisation which are basically due to the external environment. These parameters will define the factors that influence you while performing your duties as a manager and act as a barrier to perform your role effectively. Further, opportunities will define the chances of improvement you get due to dynamicity in the working environment.
Thus, the assessment will be consisted of mainly three sections and all the sections will revolve around SWOT analysis of yourself as the manager of an organisation selected in assessment 1. There will be the use of learning modules in order to apply their theories and concepts related to your capacities of communication with others, collecting information in the form of feedback etc. There will also be a discussion on your role as a leader in the workplace and your skills to influence others as a leader. By getting the knowledge of your own capacities as well as weaknesses, you will take a decision whether the existing business culture is fit according to the skills of your role as a manager or not. You will also make a decision whether you want to continue in the organisation and see your future at the organisation or not.