MGT601-Dynamic Leadership-Leadership Plan Assessment 2
Laureate International University
---
Leadership Plan
Assessment No: 2
MGT601|Dynamic Leadership
Our Real

Student's Score cards
---

Leadership Plan
---
Task
Explore and reflect on self- development as a leader to build self-awareness.
Through critical reflection on key leadership theories develop a personal leadership development strategy.
Analyse and develop the capacity to influence, motivate and inspire others in your workplace and/or community organisations.
Implement and practice coaching others to enhance self-awareness and core communication skills for emotional intelligence, with emphasis on active listening, building empathy, giving and receiving feedback.
Demonstrate the technique of reflective and reflexive practice as a means of continuous learning and self- development.
Context
The purpose of all assessments, combined, is to reflect on your own leadership journey, obtain feedback from your assigned partner and other trusted sources, evaluate your current leadership style, effectiveness and potential and then prepare a plan for your continued development as a leader. The assessments are integrated pieces of work and you should draw on the first parts as you work on this final part. The first assessment focused on your journey so far and current capabilities. This final assessment report should present your plans for your future development as a leader.
Your Task
The task for this assessment is to prepare and present a plan for your development as a leader. The period of your plan could be 2, 5 or 10 years. Select the period that makes most sense to you, depending on the current stage of your life and career. Briefly explain the reason for the time period that you have selected.
Your plan needs to be based on or anchored by an established model of personal development. A number of possible models were provided in Module 1. The choice of a model is up to you. The Whitman GROW and Boyatzis Intentional Change models are two of the most comprehensive at a personal level. However, other models may be more relevant to your current needs. You are also welcome to use an appropriate model that was not included in Module 1, provided it meets the tests of academic rigour and usefulness to you. Provide a brief description of your chose model and a justification for your selection. It is important that you go to the source documents and not rely only on the summary version of your chosen model.
Additional information on leadership development to help you prepare your plan and to continue your reflexive journal is provided in the subject Resources section of each module.
Why invest in our services?

Optimum quality
Our assignment help team is trained to provide you high quality writing services.

High scores
High scores achieved by our students is a portrayal of our high quality online assignment help

Multiple reach
You can place your assignment order through 4 easy modes of communication
Order Now
TUTOR PURPOSAL
---
Here is how, we will write your assignment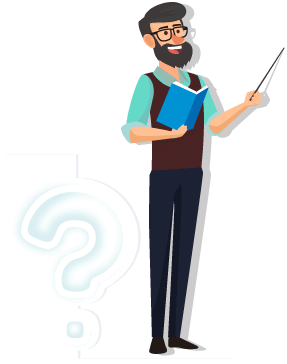 We write your assignment in the following proposed way and we make sure that it is strictly in accordance to your assignment guidelines and each section of the assignment is written with respect to its marking criteria/ rubric.
TUTOR PROPOSAL FOR :

MGT601|Leadership Plan

In this report, I will represent my leadership development plan for a given period of 2 or 5 years so that I can develop necessary skills that will help me in my future career. I will firstly select a role or position that I want to achieve in future so that I will make leadership plan accordingly. The assessment will be divided into following parts:

First of all, I will set the duration under which I will develop the leadership skills within myself. I will divide the leadership plan into various steps and each step contributed into the development plan. In the first step, I will analyse my own skills that I already possess and for this purpose I will perform personality tests online and will collect the results. I will interpret the results in order to know my leadership skills. On the basis of the results, I will also find the skills that are necessary for good leadership which I do not possess currently and need to develop for future career. I will explain all these skills in order to highlight how these skills will help me in my future career. Further, I will also take feedback form my relatives or friends etc., so that I can collect information about their perspective on my personality traits.

After analysing the personality traits, I will discuss my leadership traits and style in the next step. From the analysis of personality traits and with the help of information from external resources, I will analyse the leadership traits possess. On the basis of these traits, I will define my leadership style that will provide view on my way to deal with my followers or employees. All this will help me to know the leadership traits I need to develop and changes needs to make in leadership style.

After describing my leadership traits and style, I will continue with the implication of Whitman Grow model or any other model that will help me in developing skills. To illustrate, with the use of Whitman model I will discuss my actions related to the development of leadership skills. Under this model, I will start with defining the skills I required to discuss, the options I have to develop those skills and the selection of best alternative in order to develop the leadership skills. To illustrate. In order to develop skill of effective communication I will have the options such as to join classes, attend seminars etc. The final stage will be taking the action related to selected alternative. This will also include the evaluation and effectiveness of the action plan in order to know the progress made by me in developing those skills. I will continue to repeat this process until I develop the skills I lack at.

Thus, this report will provide an overview of the leadership development plan so that I can be able to perform my role at the desired future in an effective way. In a nutshell, I will discuss all the skills that need to develop and also the way to develop those skills under the given period of decided years.