MGT601 Dynamic Leadership Part A: Self-Reflective Analysis Assessment 1 and tutor proposal
Laureate University
---
Dynamic Leadership
Assessment No: 1
MGT601|Dynamic Leadership
Our Real

Student's Score cards
---
Part A: Self-Reflective Analysis
---
Task
Explore and reflect on self-development as a leader to build self-awareness
Demonstrate the technique of reflective and reflexive practice as a means of continuous learning and self-development.
Context
The learning design of this subject is to focus on your own leadership journey and not to study leadership as some remote, theoretical concept that applies to other people. Assessment 1, Part A, starts to build self-awareness by analysing your results on the Gallup Strengths Finder psychometric instrument.
Assessment 1, Part B, increases your self-awareness through a reflexive journal, working with your partner, understanding your current capabilities and preparing a report on your leadership journey to the present time. Assessment 2 is a report on your plans for your continuing leadership development. The assessment reports should build on each other and should be seen as an integrated plan for your continuing personal and professional development.
Your Task
Your task in Assessment 1, Part A, is to complete the Gallup Strengths Finder and submit a brief report on the results and their implications for your development as a leader.
Why invest in our services?

Optimum quality
Our assignment help team is trained to provide you high quality writing services.

High scores
High scores achieved by our students is a portrayal of our high quality online assignment help

Multiple reach
You can place your assignment order through 4 easy modes of communication
Order Now
TUTOR PURPOSAL
---
Here is how, we will write your assignment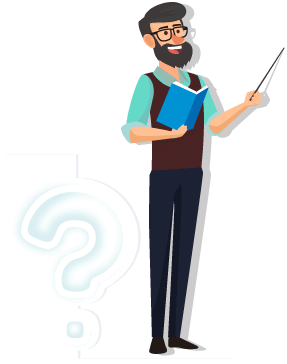 We write your assignment in the following proposed way and we make sure that it is strictly in accordance to your assignment guidelines and each section of the assignment is written with respect to its marking criteria/ rubric.
TUTOR PROPOSAL FOR :

MGT601|Dynamic Leadership

This report is about attempting Gallup test and then to provide reflection on the results. In this report, I will firstly attempt test on Gallup test on the and will fill the answers of all the questions asked under this test. In order to properly attempt this assessment, I will firstly start with an introduction to Gallup strength finder test and the framework provided by this test in order to clear the usage of this test. I will also explain the importance of attempting this tests in order to know one's inner strengths and capabilities. This will help in knowing how to attempt the tests and how to analyse the results that will define one's leadership skills. Further, I will continue with the results of my tests and I will use critical thinking in order to answer them accurately.

After attempting the test, I will interpret the results so that I could know the results. I will discuss the new things I have learned from the results. Here, I will thoroughly analyse the results and will discuss the things to skills that surprised me and concerns about that skills. I will also discuss the connections between my own perception about my skills and the results of the tests. This will help me to find out what was my perception about my skills and what actually are my strengths according to the results of the test. I will also take the feedback of my colleagues or friends about their perception on my skills. I will use their feedback in order to compare it with the feedback of the Gallup strength finder test. In addition to the feedback from the friends, I will also attempt other tests so that I can compare the results of these tests with the Gallup test in order to confirm the accuracy of the results. This will also help me to know the consistencies and inconsistencies in the results of this test.

Moving further, I will provide my own thoughts on the results so that I can discuss my strengths and the leadership style that I currently possess. On the basis of this, I will define the future leadership skills that I need to develop so that I can enhance my strengths.