MITS5003 Network Project Management Individual case study
MITS5003 Network Project Management
Melbourne Institute of Technology
---
MITS5003 Network Project Management Individual case study
Assessment No: 1
MITS5003|Network Project Management
Our Real

Student's Score cards
---
---
Task
Introduction (from source the)
Recognizing the value of a community focused on project practice capability and how such a community could help improve the performance of departments across the U.S. federal government, the leaders of the Federal Project Management Community of Practice (FedPM CoP) provide the opportunity for program and project managers to share information and avoid reinventing the wheel. This bottom-up approach demonstrates the high level of interest and commitment of federal employees and embedded contractors in building their program and project management skills, capabilities, and network. The approach also recognizes that talented program and project managers across government have important "know-how" and lessons learned that can be harnessed to help other program/project professionals improve performance. Even though the FedPM CoP has been in existence for only a short time, the response to the availability of this community has been very positive, with significant participation across agencies and recognition from federal policymakers.
Assignment task
Download the complete document from https://www.pmi.org/- /media/pmi/documents/public/pdf/case-study/pmiaa-fedpmcop-case-study.pdf
Write a report using the headings given in Table 1.
Use 5- 10 key peer reviewed sources for your analysis (a combination of journals, conference papers, website or any other reliable source to support your analysis).
Table 1: Report headings, description, marks and deadline for each
Heading
Description
Part-A marks
Part-B marks
Submit by
Executive Summary
Give an executive summary that gives a big picture of the issues presented.
5
Week-3
Community ofpractice
Explain the purpose of a Community of Practice (CoP).
5
Week-3
Federal Project Management CoP (FedPMCoP)
Describe the Federal Project Management Community of Practice (FedPM CoP) and how it is expected to improve the execution of projects.
5
Week-7
Running a successful CoP
Explain how this CoP should be run to get the maximum benefit from it. 5
Week-7
5. Ethical issues Research and describe the Ethical issues in
that can crop up in this CoP?
5
Week-7
References
List all references and give in-text referencing using IEEE style.
3
Week-7
Response to the feedback
Write a short paragraph on how the feedback from Part A has been incorporated thereby improving the overall report in Part B.
2
Week-7
Why invest in our services?

Optimum quality
Our assignment help team is trained to provide you high quality writing services.

High scores
High scores achieved by our students is a portrayal of our high quality online assignment help

Multiple reach
You can place your assignment order through 4 easy modes of communication
Order Now
TUTOR PURPOSAL
---
Here is how, we will write your assignment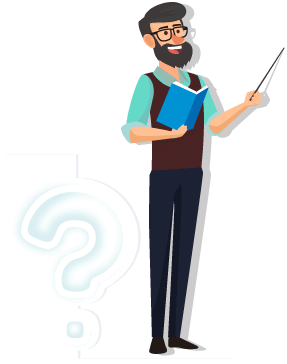 We write your assignment in the following proposed way and we make sure that it is strictly in accordance to your assignment guidelines and each section of the assignment is written with respect to its marking criteria/ rubric.
TUTOR PROPOSAL FOR :

MITS5003|MITS5003 Network Project Management Individual case study