How to Discuss Data Compression Techniques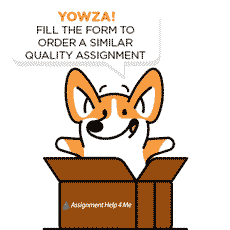 Tasks:

There are ten (10) tasks, one for each week: the tasks are detailed below. There is a table to complete for each task. Please fill in the information required. An example of a completed task is below. Note the first response (resource 1) is good – so aim for something like this. The second response (resource 2) is not acceptable, so if you submit anything like it, you won't pass the assignment! The reasons? Poor resource selection (Wikipedia), no Harvard reference and a block cut and paste from the site (no citation, no original content).
Note: Each resource summary should be a maximum of 150 words.
Week 1

Task

One aspect of week one was data compression. Although data compression techniques are widely used, there are several issues reported with audio compression particularly when these techniques are used for voice over IP (VOIP). Collect and summarise two resources that explain the specific technologies such as VOIP and audio data compression.

Resource 1

Title and Reference:

Summary:

Resource 2

Title and Reference:

Summary:
Week 2

Task

When we think about operating systems, we tend to focus on desktop operating systems like Windows, Linux and OS X. In recent years, the emergence of tablets and smart phones has led to advances in the operating systems that run these devices. Collect and summarise two resources detailing the role of mobile operating systems.

Resource 1

Title and Reference:

Summary:

Resource 2

Title and Reference:

Summary:
Week 3

Task

The 'last mile' is considered the speed bottleneck because of limited bandwidth that restricts data transfer from the telephone exchange to the customer premises. Australian government is currently addressing this problem by rolling out National Broadband Network (NBN). Collect and summarise two resources detailing how higher data transfer rates can be achieved in the last mile.

Resource 1

Title and Reference:

Summary:

Resource 2

Title and Reference:

Summary:
Week 4

Task

The text chapter for week four mentions Transport layer protocols such as TCP. Collect and summarise two resources that discuss other Transport layer protocols. The resources must not be about the same protocol.

Resource 1

Title and Reference:

Summary:

Resource 2

Title and Reference:

Summary:
Week 5

Task

New and novel forms of malware are released daily. Collect and summarise two resources that discuss how antivirus/anti-malware software handle these newly released viruses/malware. The resources must not be about the same software.

Resource 1

Title and Reference:

Summary:

Resource 2

Title and Reference:

Summary:
Week 6

Task

"Availability" and "Application response time" are some of the key QoS metrics. Collect and summarise two resources that discuss how Availability and Application response times can impact Quality of Service.

Resource 1

Title and Reference:

Summary:

Resource 2

Title and Reference:

Summary:
Week 7

Task

Digital dashboards (tools) display critical information and provide support in decision making. Collect and summarise two resources that discuss the benefits of these products. The resources must not be about the same product.

Resource 1

Title and Reference:

Summary:

Resource 2

Title and Reference:

Summary:
Week 8

Task

Object-oriented DBMSs (ODBMS) are becoming popular because of their ability to store both data and procedures. Collect and summarise two resources that discuss Object-oriented database management systems.

Resource 1

Title and Reference:

Summary:

Resource 2

Title and Reference:

Summary:
Week 9

Task

CASE tools are commonly used by the organisations to increase productivity and Quality. Collect and summarise two resources that discuss the pros and cons (benefits and risks) of CASE tools. One resource must be about the "positives" and one must be about the "negatives".

Resource 1

Title and Reference:

Summary:

Resource 2

Title and Reference:

Summary:
Week 10

Task

Project selection methods are categorised into "Mathematical" and "Benefit measurements" model. Collect and summarise two resources that explain these models.

Resource 1

Title and Reference:

Summary:

Resource 2

Title and Reference:

Summary:
MARKING SHEET - DO NOT DELETE

(Up to 1.5 marks per response; up to 3 marks per weekly task)

Criteria

0

No Response

<=0.5

Poor resource selection; resource is too broad or lacks relevance to the task; summary fails to explain what the resource was about; the relevance of the resource has not been explained.

<=1.0

Good resource selection; resource is relevant to the task; summary is adequate but may require either more detail or is too long; the relevance of the resource as been explained to some extent, but needs additional information.

<=1.5

Excellent resource selection; resource is highly relevant to the task (the resource is probably highly specialised); summary is detailed yet concise; the relevance of the resource selection has been clearly explained.

Key
Deductions

-0.5

-0.75

Resource not referenced correctly/not in Harvard format

Second resource is about the same technology/protocol/company/product (i.e. information in Resource 2 is very similar/doesn't add to Resource 1)

Week

Marks Awarded
(Resource 1)

Marks Awarded
(Resource 2)

1

2

3

4

5

6

7

8

9

10

TOTAL

Comments:
Similar Posts