"We write resumes to help you kickstart a very promising professional journey"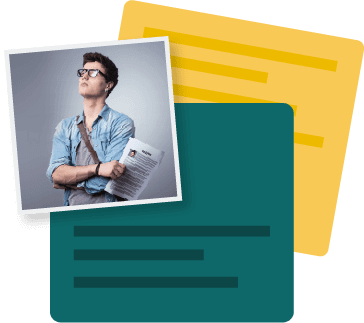 A resume is the first document that reaches your prospect interviewer and helps you to create a positive impression on him. Additionally, it is the only preface that has the capability to earn you an acceptance or a rejection from the employer or a college authority for the further processing of your education journey. Thus, to help you gain the much required excellence in resume presentation, we at Assignmenthelp4me, provide you with cooperation in building the right resume.
To assist you closely in the making of your resume, we have an adroit team of professional resume writers. These resume developers are highly experienced and hold a strong background of presenting your educational and professional experience in a skillful way.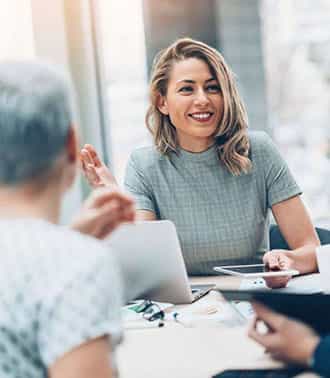 Purposes we help you solve by serving quality resume writing to you
Your resume is the mirror image to your work and your professional profile. It is the document which gives the reader an idea about your absolute characteristics and in which ways you can contribute to the advancement of the respective organization. Not only, at the professional front, but you are also required to present a strong resume document, when you go for taking admission into a higher degree college. This is certainly because of the high competition that is persistently growing in the present world. To embark on a positive journey for the higher education degree, you are needed to put in extra efforts to grab the seat of your course. Thus, along with professional resume writing, we also help you form a resume for the right projection of your research projects you have handled in your educational career.
Admission in higher education
As discussed above, a uniform and explicit projection of your achievements in the college projects and your contribution for the accomplishment of various goals of your college events, sometimes mark as great aspects, to book yourself a seat for the higher degree courses. This is evidently possible when you make a strong exhibition of the same, through your resume. For this, we at Assignmenthelp4me, offer you with distinguished resume writing services, which are focused to assist quality adherence at every step.
Job attainment
We specialize in making resumes for your first job, which is actually the toughest task. Exactly, resume writing is believed to be the most challenging task, when it is meant to be presented for the attainment of your first job. To assist you perfectly in presenting an admissible piece of resume, we at Assignmenthelp4me, cater you with the most adequate writing standards. Along with aiding in forming an ideal first impression, the resume writing services we offer support you consistently in sailing through the tough interview sessions.
Moving further in your career
We build resumes for each level of job accomplishment. The variety in services we offer are directed to give you the suitable encouragement for grabbing the job of your choice. Additionally, the role of an excellent resume is unquestionable in seizing the right role for your job. Therefore, we support you at every step by providing you a detailed yet crisp resume, to help you scale high in your career.
Types of Resume we offer writing services in
Resume writing is one of the most important tasks to be finished, when it comes to moving further for the career upscaling. Not only do you require different types of resume writing styles for the levels of job you eye at, in the journey of your career, but also the resume style depends majorly on the purpose, you want to present your resume for. Thus, the type of resume writing can be classified into the following types of structures
Assignmenthelp4me, has become a brand name in itself, because of our strength to get your assignment problems sorted in the most efficient way. This certain ability of ours has made us fetch much gained publicity and acknowledgement from students like you, coming from various cities and universities of the world. further, it has definitely not been a cake walk for us to reach at a level wherein, you can comfortably depend on our services for coursework writing and without a second thought proceed towards hiring our online help services. It has efficiently been possible because of our much practiced and dependable resources, which have helped us climb up the success rate. Not only, these factors have proven to be the persistent aspects of our growth but even today, are continuously taking us towards the path of improvement and growth.

Chronological resume

This is the structure that includes some of the most important points at first, which is why it is highly preferred by the employers. It details the recent positions held by you at first, then mentions the details of the other signifying factors like education and key responsibility areas handled by you at your previous offices. For the educational resumes, it aligns the projects handled by you at first, then entails your educational qualification.

Functional resume

A functional resume focuses on the skills and experience at first, then details about the other factors. It can be preferred by you, if you have a relative gap in your career, therefore you wish to exhibit your skillset first. Thus, this kind of resume structure allows you to create a positive image on your employer by imprinting him of your skills and experience.

Combination resume

As the name goes, combination resume is the mixture of functional and chronological resume. Thus, it helps you to portray your skills along with the relative experience at first, which is followed by other details of your profile. This is the perfect style to be implemented, when you wish to showcase your skills along with your experience details. Also, it can be used when you have a strong hand in both the spaces of experience as well as skills.
Steps we follow to ensure impeccable resume writing services
The resume writers we have are highly trained professionals, who withhold determined attitude towards the making of your resume. These people are skilled writers, who help you emphasize on just the right aspects of your resume and land you at the right job at the right time. All this is accomplished by following some absolutely legitimate steps of resume writing.
Choosing the right format
This certainly is the definite step that allows you to have an influential impact on your employer. Thus, our resume writers make sure to choose the right format and then proceed towards the actual process of constituting facts in the documents. Additionally, we at Assignmenthelp4me, can be counted upon for choosing the right structure of your resume, which would help you bag the perfect job for your career.
Our writers possess this very intelligence to select the appropriate format for you, because of the time in years they have invested in evaluating and learning the art of resume writing. Undoubtedly, it requires to study and analyze the profile, before putting it in the right form. For this, our resume writers are hired on the basis of their experience and their connection with the renowned companies of the world.
Right keyword usage
Now, this is definitely imperative to be correctly placed in your resume. The resumes written by our writers ensure to carry the ultimate example of presentation. Moreover, the importance of keywords is just not unknown, therefore we have made it a mandate to be used in the resume writing services we offer to you. Additionally, for searching a job online, it is highly imperative to play rightfully with the set of keywords suitable for your career field. Thus, by putting the right keywords, while writing your resume, we allow you to get introduced to an array of jobs in front of you.
Moving further our writing experts, not only place the right keywords but also ensure to give your resume the ultimate look, which appeal presentable to your employer. Also, it is said, your resume should be highly engaging and catchy for the eye that at least your employer does not overlook it. Rest of the task is to be done by your experience and content mentioned in it, therefore resume presentation is the key factor that hooks the attention of your employer.
Following the appropriate resume writing style
After the selection of the correct presentation style and the keyword fit, we ascertain to make the appropriate use of writing style, which establishes a positive mark on your reader. This is done in the most professional way, which is why we ensure to assign the task of resume writing to the most experienced professional writers, we have in our team. Along with this, the resume is supposed to be written in a very simple and understandable language. Therefore, our resume writers are disciplined to write simple yet effective resumes.
High presentation value
As discussed in the previous steps, presentation of the resume is supposed to be highly engaging. This is why, all the resumes written by us, are presented with utmost motive to catch your attention, once it meets your eye gaze. For this, the resume writing process is meant to be assuredly significant and all our writers give due importance on increasing the presentation value of your document.
This also includes the font, style, boxes and the highlights which are used by our resume developers at Assignmenthelp4me, to capture the interest of your reader. Also, the presentation acts as the book cover, which is always said to be the eye catcher for the reader, which is required to be interesting, otherwise the whole internal content value, holds zero importance, as the reader does not even open the book. It is only when his interest gets caught and he opens the book, then he praises the quality and the content of the book. Same is the case with the resume, which needs to be inculcated with the absolute values of right content and exhibition.
Adding professional worth
Now comes the professional worth, which ultimately decides the selection of your resume for the job. This relates to adding professional value to your resume writing. The same is done splendidly by our resume writers, because of their innate ability to put out the content in a highly creative and original form. Additionally, the professional worth also refers to matching the requirements of the employer and framing the content of the resume as per his likings and preference. Therefore, if the employer gets to see the skills and experience he is looking for in your resume, then he automatically shortlists your resume and makes you call for the respective job opening.
Pointers, which are big No in resume writing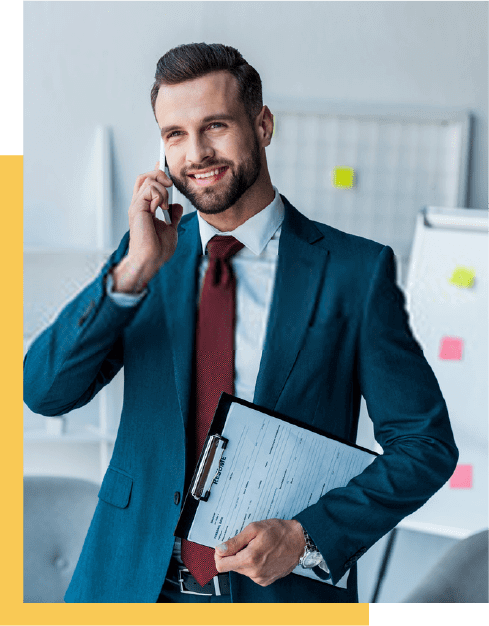 Resume writing is no simple duck soup. There are a number of factors, which needs to be taken into consideration, while formulating your resume. Thus, we make it ultra-sure that all our resume writers are highly trained and do not take any chance while writing your resume and helping it achieve the tag of perfection. For this, we duly provide a comprehensive resume writing training to our writers, after which only we employ them to the task of writing a resume for you.
This also includes the recommendation for writing the resumes for academic purposes, which are highly crucial for students like you these days. Such resume presentations are believed to carry a high ratio of marks, while ascertaining a seat for you at the higher degree courses in your college. Additionally, we equip our writers with some tips, a list of things which should never be used while writing a resume for any purpose.
No casual tone
This marks to be one of the most calculative steps, while presenting the content in your resume. The text that is written in your resume should never have a casual or informal tone. This attracts a lot of negativity for your profile and gives an impression that you do not have the etiquettes to behave in a professional world, which is why your profile goes in the trash box of the employer. Thus, to withhold the interest of your reader, our resume writers, plan your resume in a highly professional tone, wherein all the sections are designed with the respective aim.
No personal email id
The use of personal id for the professional use is a bog NO, when it comes to putting the content in your resume. The exhibition of personal email communication gives a very wrong impression to your reader and tells him that you do not possess professional mannerism. Therefore, our resume writers always make it a point to take your professional id beforehand and add it in your resume.
One very important reason for this mention, is that personal email ids are generally made on small names or odd names, which do not reflect a positive image on a professional page like a resume.
No bragging negatively
If you possess the qualities to do the job, then you are ought to get it, provided you have detailed your characteristics in a very simple and positive manner. However, if you do the contrary and brag your achievements in an audacious way, then it is sure to impose a negative impact on your reader. Therefore, we at Assignmenthelp4me, help you to be distinct among others by displaying your factors of achievement in an ardent and genuine way. This sincere way of writing enables you to get the maximum attention of the professionals and develop your resume in the best possible way.
No false details
Of everything that counts as mandatory for resume building, the inclusion of false details is a big NO. You should never instill your resume with wrong educational or professional background as the verification of the details can land you in great trouble. Also, most of the companies, today check your details from the references you have mentioned and even verify your educational qualifications, which if found wrong can pose a great threat to your future professional endeavors.
Thus, our writers never take a chance of putting wrong information in your resume writing and always assure the facts from you, before mentioning them finally in your resume document.
No stylized fonts and photo
The unnecessary decoration of your resume is just not a professional fit. Therefore, our resume writers lay high emphasis on keeping your resume simple, yet taking charge of its presentation value. This includes no addition of stylized fonts, colors, bolds or pictures in your resume. These factors distract your employer from his sole purpose of evaluating the excellence in your professional experience and takes his mind on a tour of colors. Thus, we never keep your professional career at stake and put you in difficult situations by using the wrong font color or the style of writing your resume.