BOOST JUICE Australia SWOT ANALYSIS (Market and competitors' analysis)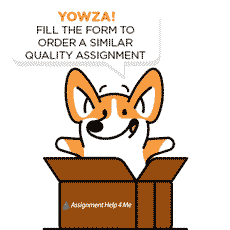 Table of Content
Introduction
Boost Juice is an Australian company founded in the year 2000 at Chadstone, Australia by Janine Allis. It comes under the scope of Food and beverage industry as most of its products includes juices and Smoothies of different flavours. The company have more than four hundred locations and provides its services in Australia, Bangladesh, United Kingdom, Vietnam etc. Presently, the company have its business in many stores at Asia, Europe and South Africa. In the year 2008, the company associates with Nestle in order to provide a variety of fruit juices at various areas of United Kingdom. This company came to India in the year 2011 and further, it bought many juice businesses in order to expand its business. The company also takes care of the environmental sustainability as it uses Styrofoam cups for its services which also minimize the cost. Further, the company shifted from Styrofoam cups to paper cups in the year 2013 as there were assumed as more environmental friendly. It has also released "Enviro-cup" which are reusable and the users also provides discount on them.
The provided assessment will enlighten the strengths, weaknesses, opportunities as well as threats to Boost juice with the help of SWOT analysis. The market analysis of the company has been done in Australia as well as Malaysia as it has its business internationally. In Australia, there is increased in consciousness among the population for maintaining healthy life and they are moving towards having fresh juice instead and the juice industry is growing. In the similar manner, there is growing juice market in Malaysia where the company have the company have many competitors. SWOT analysis represented that company used innovative ways to produce products and also have loyal customer base. It also has opportunities to diversify products for winters as there are threats of lower sales as customers prefer hot drinks instead of juice in winters.
Market Analysis:
Boost juice Australia:

In Australia, people are facing health problems due to obesity and are becoming more health conscious. Thus, they are preferring healthy food choices and prefer fruit juices over other drinks. The fruit juice industry in Australia is going to reach USD 1.3 billion in the coming years which growth rate of 2.1 per cent. People in the country prefer fresh juice and orange is the favourite flavour of people and cover market share of 39.1 per cent in the total juice market of Australia (goldsteinresearch.com, 2019). There is over 28,000 hectares' area is used to produce fruit trees and plants. Taking care of the needs of the customers, Boost Juice also provides fresh juice to majority of people with major focus on students and male customers. In addition to it, the company also provides different mixture of juices for females and males so that both can be targeted. Besides juices, there is also trend of boosters, proteins as well as energy drinks etc.

Boost juice Malaysia:

In Malaysia, the juice industry is growing as there is increasing health trend among the people. People prefer to have natural juice and among its coconut juice is at high demand. The juice market shows high penetration in the year 2019. Malaysia Milk is a leading juice company in the country. The major strategy of companies to organise road shows in order to promote the products and attract more customers. The people in Malaysia also prefers orange juice over others. Boost juice provides various drinks such as smoothies, blended and crushed juices to the customers under approximately fifty different varieties. Further, the company also provides vibe card to the customers and also have the mobile app so that fast services can be provided to the customers (Juice, 2019). The vibe club members are provided with free stuff so as to attract more customers. The juice companies are also providing well-being services to customers but taking care of the nutritious values.
Boost Juice Competitors' analysis
Boost juice provides great customer experience by providing variety of products and also emerged as a great brand by highlighting its innovation in services as well as products. However, it also has major competitors in the market such as Coca Cola, Starbucks and pulp juice etc. In order to prevent the competition, the company prefers to acquire other juice companies such as Viva Juice etc. Further Starbucks is a premium brand of US and is highly popular internationally. It is known for its sustainability and wider customer experience so that it could attract more customers. Starbucks entered in the Australian market to be the successful coffee chain but lags behind Boost juice due to more preference to healthy drinks and high price of coffee. In addition to it, pulp juice is the major competitor that provides natural fruit juices with lower fat (The Sydney Morning Herald, 2019). However, this brand lacks active marketing strategies. Further, easy day is another competitor that provides tough competition with its products of differentiated tea beverages. It can be analysed that Boost Juice have competitive advantage over the other players as either their price is high or they are not healthy.
SWOT Analysis of Boost Juice:
| STRENGHTS: | WEAKNESSES |
| --- | --- |
| The company have innovative way to provide fresh juices in their retail outlets and also provides great customer experience. | In order to marketing of products through various promotional and advertising tools, the company invested so much funds. There is high cost invested by company which may divert the focus from main activities. |
| It has strong market position due to variety of products and brand recognition in Australia as well as other countries. | It has to deal with strict laws and regulations related to in order to get licensing in international market. |
| Most of the products of company have less than 2 per cent fat in its products so as to encourage healthy life. | There are also different quality standards in different countries which needs to be maintained by each of its branch. |
| It has loyal customer base as the company is regularly involves customers for improvements in products. It used convincing approach under which the company used many medias such as emails, telephony etc. to get their feedback. | As all the products are perishable in nature, it cannot have used it the other day and thus, there may be chances of increasing cost and wastage |
| As it has its business in other countries to, the company have strong financial performance. | There is only limited market for the products as it majorly targets adults and the boost products targets only young people. Thus, it needs to expand its market in order to grab large customer base. |
| The company is also focused on active promotional activities for capturing the market and aware the customers about products. | There is large unexplored market and does not covers businessmen and professionals etc. |
| | People mostly prefer tea and coffee products in winters and there is less demand of juice. |
| OPPORTUNITIES: | THREATS: |
| --- | --- |
| It has potential to uncover more markets in Asian countries as they have higher ratio of young population. | The company faces tough competition from many juice as well as coffee drink provider chains such as Starbucks, Pulp juice etc. |
| There is opportunity to increase the market by launching new products in the market so that it could maintain its sales in winter season. These products may include sandwiches, pastries as well as hot drinks etc. | There are also companies that provides packed juice which may lower the demand of Boost juice products. |
| In order to lower the cost, it can procure material from Asian markets. | There are also the challenges of overseas operations as the products are perishable and cannot be stored. |
| It can also start new ways of proving products such as mobile apps and other online platforms. | |
Latest Reviews
vidit patel
The success story of Boost Juice company is well known. Our professors in La Trobe University give a lot of assignments on this topic. I took a lot of help from this good article to write my college assignments.
Dharmateja reddy
I am a student of University of Melbourne. I placed an order for marketing assignment on Boost Juice company. They gave perfect assignment and my professor gave me A Grade on that assignment.
Ravi teja
I ordered a marketing plan for a hypothetical company and assignment help 4 me gave great online assignment assistance. Most importantly, their assignment was strictly written as per the guidelines.
References