Two types of Legislation that Affect Meeting Requirements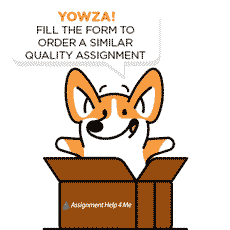 Table of Content
Meeting
A meeting refers to the process when two or more people interact with each other to discuss one or more topics and to devise measurers to solve a problem. Meetings involves verbal interaction with the aim to discuss the major issues faced in the working of organization ("meeting", 2019). Increase in technological advancements has helped in devising new ways for organizing meetings in the organization. In the current times, meetings occur face to face as well as virtual. Virtual communication technology helps in organizing meetings with the use of communication technology and helps in organizing meetings among people living at far off places.
In every business organization, meetings are held to take major decisions but these meetings are not held as per the business but as per strict regulations and laws. The given report discussed that meetings are a process to interact with other to have uniform solution of a problem. There are many types of meetings which may be formal or informal and an organization held meeting according to the issues and parties involved in it. It also explained that the main purpose of holding these meetings is to take decisions, exchange information between different decision makers and to resolve any kinds of conflict among the organizational employees. It needs to be noted that meetings are impacted by the rules and legislation as the government provides many instructions related to holding of meetings and among then maintain occupational safety is the major consideration. Thus, the detailed discussion will help to know the kinds of meetings and the impact of legislation on the same.
Types of meetings:
Various types of meetings are organized in day to day settings. Various types of meetings include meetings on the basis of formality, participation, legality and usage. The main types of meetings are discussed in table as follows:
| Types of Meetings | Detail |
| --- | --- |
| Formal meetings | Formal meetings are the pre-planned meetings organized with a specific purpose in mind. Formal meetings are organized at definite time and place by developing agenda for the meeting. There are two types of formal meetings organized in an organizational setting i.e. Organization meetings and operational meetings. Organizational meetings are meetings organized between shareholders and management team. However, operational meetings are organized between management teams and employees of organization ("What is meeting? definition and meaning", 2019). Regular AGM are also organized in organizational setting and held once in a year ("Types of Meetings", 2019). |
| Informal meetings | Informal meetings are unplanned or unstructured meetings and are not restricted to any rules and regulations. Informal meetings are organized to discuss small problems. Also, higher flexibility is maintained in organizing informal meetings (Informal Meeting, 2019). |
Purpose of organizing business meetings:
Business meetings are organized with a specific purpose in mind and important to ensure successful running of business in the industry. Thus, the main purpose of organizing business meetings is to discuss some predetermined issue and problem faced in organization. The main aim for organizing business meetings are discussed as follows:
Making decisions:

The Foremost aim behind organizing a business meeting is to take important decisions and to discuss the key issues faced in working of organization.

Exchange of information:

Meetings are also organized to exchange information on various matters affecting the working of company

Conveying mission and vision of organization:

Meetings are also organized with employees and team members to discuss the mission and vision of organization and to develop strategies to achieve the goals of organization.

Discussing the technical and other changes in organization:

Technological changes and innovations are taking place at rapid pace in the organization. Meetings are organized among team members to discuss and announce the changes in organization. changes are also discussed with the aim to gain acceptance from team members.

Resolving conflict in organization:

Meetings also helps in resolving various conflicting situations in organization by discussing the reason for conflicts and creating common understanding among conflicting parties (coach, 2019).
How legislations impact meetings
Business teams and other parties involved in organizing meeting in organization are required to evaluate the regulations and legislations of various meetings and also required to ensure that compliance with all legislations is maintained for successful running of meetings. Further, it is must to comply with various legislations designed for successful running of meetings to ensure that health and safety of employees is maintained in every meeting. Also, legislation provides that no discrimination should be conducted among employees with disability. However, business firms should organize meetings at the place suitable for disabled employees. various legislations are imposed upon business firms that affects their meeting requirements:
Following are the two important types of legislations that are must to be taken care of while organizing meetings in business environment:
Occupational health and safety act:

Occupational health and safety act provides that health and safety of employees should be maintained at the workplace and place of meeting. This act includes number o-f laws and standards to make the workplace a better place for workers and customers. Also, this act various provisions relating to the workplace hazards. The main focus of this act is to guide organization with the ways to reduce and remove chance for occurrence of job site hazards. In addition to this, organizations must take initiatives to organize safety meetings to discuss the recent incidents of accidents and illness of employees and to devise measures to prevent such risks to be faced in organization (Occupational Health and Safety, 2019).

Disability discrimination act:

Disability discrimination act was passed in 1992 with the aim to prevent discrimination of person on the basis of any disability. The act provides that it is unlawful to discriminate against a person. Further, the act covers people with temporary and permanent disabilities. Disabled employees are generally accompanied by an assistant and wheel chair (Disability discrimination, 2019). The business organization must conduct meetings at the place suitable for disabled employees. Also, no discrimination among employees should be conducted at the time of making various decisions in meetings. Every employee should be equally respected during the meeting and must be given equal chance to participate in various decision making activities.
Conclusion:
In nutshell, it has been identified that various meetings take place regularly either in organizational or public setting. Meetings are conducted to discuss on various key issues and to take important decisions. Detailed review on meetings and number of legislations helped in identifying that organizations should maintain safety of its employees and must take measures to avoid any form of discrimination among staff members.
Latest Reviews
Supriya nagabhairu
Being a business student, I get a lot of assignments on meetings and business proposals. This excellent online assignment company is a great source of help. I have got many assignments done from them.
Delna Joy
This article is good. I also got same assignment made from them. Its quality was good and I got best grades in my college assignment.
karthi keyan
This is an informative article but a little short. I got a lengthy assignment made from assignment help 4 me and got high grades.
References