About The Speaking Polymath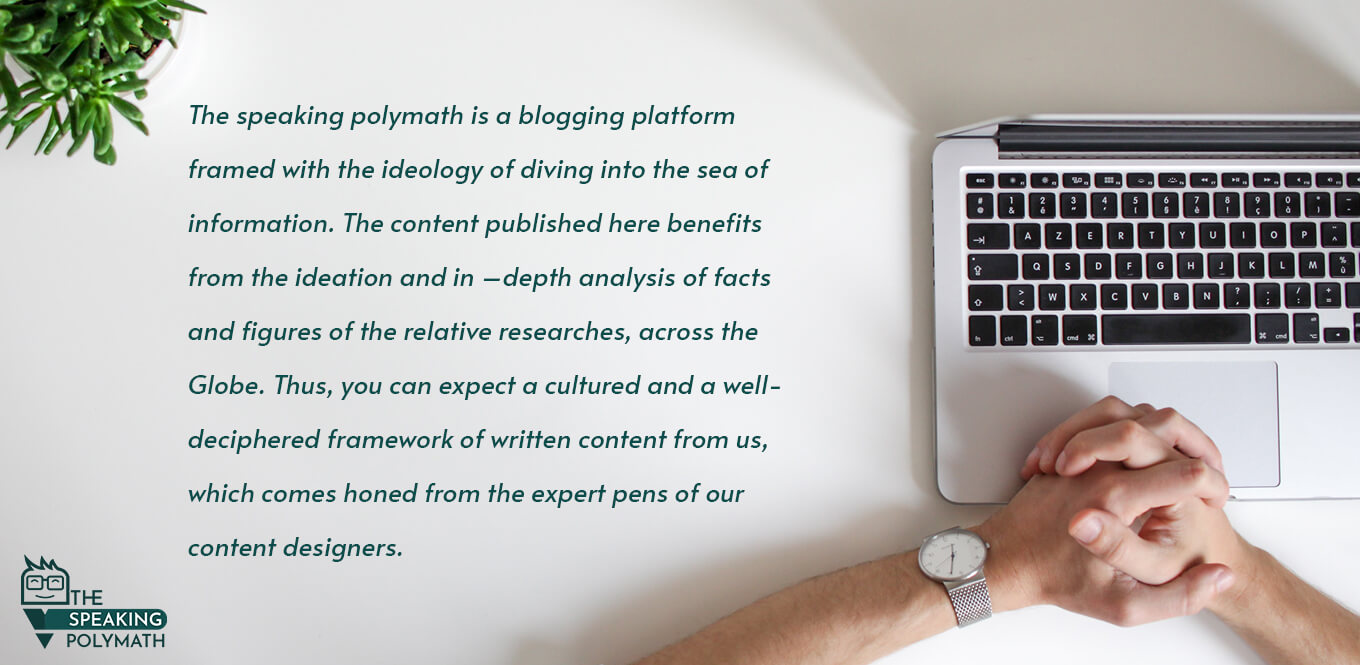 Our purpose
Polymath, as explained in dictionary is, "a person of wide knowledge or learning." So conceptualizing on the same terms, Speaking Polymath has been designed to serve you with the expert articles on a wide spectrum. Through this platform, you can access highly informative and explicit articles from all fields of Knowledge. Ranging from education to finance, human resource to technology and hospitality to automation, we aim towards producing quality write- ups in every arena.
Most importantly, our content is produced after an in-depth research. Also, rather than just quoting the problems, we work with a vision to cater solutions to the prevalent issues of various industries. The articles thus produced offer a step by step exhibition of the possible way outs adopting which, a sector can grow profoundly.
We believe, trust is an imperative part of any alliance, so to sustain our credibility among our readers, we make sure that every fact and quote is highly rational.
Moreover, your feedback is of utmost importance to us, therefore, we value, appreciate and motivate our readers to stay connected with us. Your mere comments can help us carve the path of improvement.