Coles marketing strategies Analysis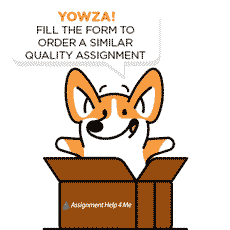 Table of Content
Coles supermarkets Australia is a huge retail Giant that has opened around 807 supermarkets since its establishment in Australia. The main purpose of this report is to conduct detail review on the marketing plan and strategies of Coles.
Coles marketing strategies Analysis
Introduction to Coles supermarkets
Coles supermarkets is an Australian supermarket and retail chain established in 1914 by George coles. Coles supermarket also has opened its online store i.e. Coles online to provide online services to its customers. Further, the current revenue of the company amounts to Australian $39.288 billion and operating income of company amounts to Australian $ 1.414 billion. Coles has developed various brands for its diverse range of products.
This article talks about the Coles Marketing strategies and marketing plan. Coles supermarkets Australia is known is considered as a huge retail Giant, which was established in 1914. The article elaborates the goals and objectives of the organization and also includes the discussion about the market analysis of Coles. Moreover, Coles marketing strategy is elaborated in the article, which are currently used by the organization for achieving better position in the market.
Coles goals and objectives:
The main goal of Coles supermarkets is to provide effective services to customers and achieve long term success in the retail industry. Further, the main aim of company is to achieve huge competitive advantage for its products in retail sector. Coles also aims at developing most trusted retailer in Australia. The main mission of the company to provide fresh and healthy food to Australians to make their life to be healthier and happy. In addition to this, one of the other objective of Coles is to achieve smart selling strategies by achieving efficiency in its technology led stores ("Our strategy | Coles Group", 2019).
Coles market analysis:
Coles operate in Australian retail industry where there are only few firms dominating the retail sector. Following figure shows the share of each dominating firm in retail sector: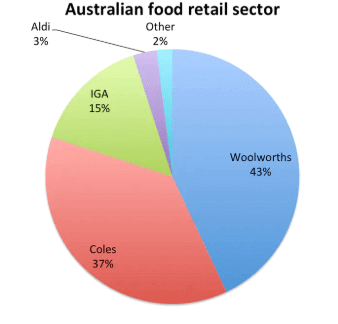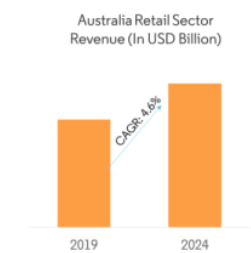 The above figure provides that Woolworths has gained the largest share for retail market in industry. Also, it has been identified that Coles has gained 37 % of market share in retail industry ('grocery market in the world", 2013). Also, rising health awareness is causing increase in the demand of retail products in industry. Thus, it has been identified that there is increasing sale of retail products in the industry.
Coles marketing STP:
Coles segmentation strategies:
Coles segment its customers on the basis of buying behavior of its customers. By segmenting large number of customers into small segments, Coles satisfies the needs of customers in more effective manner. Further, the Coles segments its customers on the basis of demographic, geographic, behavioral and psychographic characteristics of customers. Coles also has segmented into customers on the basis of age and income of its customers. Also, behavior characteristics of customers towards various products is evaluated to ensure that best products are provided to customers.
Coles targeting:
Coles targets customers in Australia through its chain of retail stores in different cities of Australia. Further, coles provide number of products suitable to both high and low income customers in Australia.
Coles positioning:
Coles has adopted lost cost pricing strategies with the aim to gain larger customer base in the industry with number of differentiated products. Following figure shows the positioning map of Coles with other retail firms in the industry: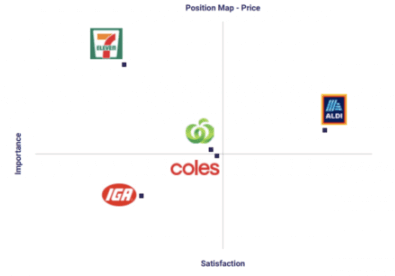 Thus, it has been identified that Coles is facing huge competition for its retail products. The major competitors of Coles include ALDI and Woolworths. Coles has lowest pricing strategy and customers believe the products of Coles to be more important than other firms in industry (Lane, 2019).
Coles Marketing mix:
Coles supermarkets provides diverse range of products to customers in best manner. The 7Ps of Coles supermarkets are discussed as follows:
Products:

Coles has developed strong product portfolio to meet the needs of all its customers. The diverse range of products of Coles include baby products, bakery, fresh fruits and vegetables, gluten free products, mobile phones, liquor, meat, etc. Also, coles has launched diverse brands for its products such Spirit hotels, BonSucro sugar, Graze grass-fed beef etc. Coles also provides easy shopping to customers through its Coles app and aims at meeting the needs of each customers through diverse variety of products. Coles has launched various health and beauty magazines to attract large number of female customers. Coles provide number of recipe to females through its you tube channels (Coles Supermarkets, 2019).

Price:

Coles has adopted low pricing strategy to provide quality products to customers at reasonable prices. Coles also aims at meeting the needs of both low and high income group of consumers. Coles through its cost leadership strategies keeps its customer attracted towards various products and services (HOGAN, 2017).

Place:

Coles has wide distributional channel i.e. coles provides its products to customers at various distribution channels of company. The Coles has established around 807 supermarkets in Australia. Also, Coles has opened an online retail store to provide convenient purchase experience to customers.

Promotion:

Coles has adopted number of ways to promote its products among customers. Also, various online promotions and online discounts are provided by Coles to its customers to encourage them to purchase the products of company. social media marketing and traditional advertising mediums such as print media helps Coles to create awareness of its products among customers and to make them aware of various promotions running in the business. The magazines of Coles regarding various health and beauty products also helps in creating awareness among customer. Along with this, Coles has its own youtube channel which helps in promoting its goods over large number of customers.

Physical evidence:

Coles provides convenient shopping to customers and customers of Coles posts various reviews and feedbacks on the website of company and its social media sites which helps in creating awareness about company and its products among the customers. Coles also has maintained effective relations with its suppliers which further builds the reputation of Coles in the market and results in positive words of mouth ("Our suppliers | Coles Group", 2019).

People:

Coles has hired experienced staff in the organization to provide quick services to customers. Also, Coles provides regular training to its staff members to improve the quality and effectiveness of services provided to large number of customers. The main aim of HRM practices of Coles supermarkets is to maintain good relationship with large number of customers. In addition to this, Coles has adopted soft approach to HRM practices to keep its employees satisfied and motivated in organization (2019 Annual Report, 2019).

Process:

The number of operational processes of Coles include working processes adopted to provide effective services to customers. Coles has adopted number of strategies to provide quick services to its customers. Along with this, Coles is taking number of initiatives to improve its supply chain processes.
Coles marketing strategy analysis and recommendations:
The marketing strategies of Coles aims at providing differentiated products to customers at lowest prices. Coles aims at achieving leading position in the industry by providing quality products and services. Coles focuses on identifying the needs of its customers and provides diverse range of products to customers at its retail stores. Coles also has adopted number of employee engagement strategies to ensure that employees are satisfied to work in organization. Further, Coles believes that employee satisfaction is the key to provide quality services to customers. In addition to this, Coles has adopted wide distribution strategies with the aim to provide faster services to its customers.
Recommendations to Coles:
Coles has gained huge acceptance for its products in the industry but it has been identified that the satisfaction level of customers with the products of Coles is still lower than Woolworths, ALDI and some other retail firms operating in the Australian retail market. following recommendations have been provided for Coles to further strengthen its retail position:
Coles should improve its strategic position in industry by developing various customer oriented marketing strategies and taking initiatives to increase customer satisfaction with various products sold at supermarket stores.
Coles should also converge its number of brands into one brand to increase awareness among customer about its products and to cause brand awareness in Australia.
Coles has limited global presence outside Australia. Thus, initiatives must be taken by Coles to open number of grocery stores outside Australia.
Coles should also adopt number of competitive strategies to compete with other dominating retail firms in Australia.
Employees motivation should also be strengthened through various compensation packages and performance management systems.
Coles should develop talent management strategies to provide regular training to its staff members.
Coles should also take initiatives to reduce its cost of operation.
Coles should further strengthen its product base by developing or improving relationship with number of suppliers and launching new products at its stores.
Thus, various recommendations have also been given in this report for Coles to help company improve its performance and employee satisfaction.
References