Coca Cola External Environment Analysis Through PESTLE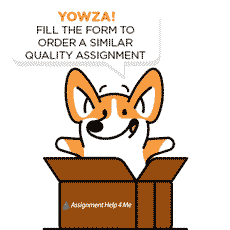 Table of Content
Introduction about Coca-Cola
Coca cola is a carbonated soft drink company founded 33 years ago in 1886 by John Smith at Atlanta. Further, the coca cola company was established in 1892 by Asa Griggs Candler at Atlanta. This company is known for producing syrup concentrates which is then sold to bottlers for further sale at the global level. The current revenue of the company stands at around US $31.85 billion. Also, the employees of the company totals more than 60000 in current times. Also, Coca-Cola has gained huge share for its beverage products in the industry and has achieved the position of biggest beverage company at global level. Also, the company has developed large product portfolio by bringing new products at regular pace of time. The main products of this company include diet coke, Coca-Cola zero, Fanta, sprite, PowerAde, minute maid, etc. (Coca-Cola Beverages and Products, 2019).
The main purpose behind preparing this report is to analyze the external business environment of Coca-Cola by evaluating various external factors effecting the working of organization. Also, some of the recommendations have been provided in this report for Coca cola company to further strengthen its position in beverage industry.
The article talks about Coca- Cola, which is a carbonated soft drink company founded in 1886. The environmental analysis is done in this article with the use of PESTLE analysis with which different environment factors are discussed, including political factors, economic factors, social factors, technological factors, legal factors and environmental factors.
External environment analysis:
External analysis is a strategic analysis tool that helps in analyzing the external environment of business organization. It includes analysis of both micro and macro factors of business firm that helps in analyzing the organization. Further, external environment analysis also helps in analyzing the industrial and competitive position of business firm. The macro environment analysis of business firm include analysis of various political, social, economic, environment, technology and legal factors affecting the organization (External Environment Analysis, 2019). Detailed analysis of external environment of Coca Cola will help in determining the strategic position of company through evaluation of all the macro environment analysis of organization.
Coca-Cola External Environment Analysis through PESTLE analysis:
External factors of organization affect the whole operations and working of company. It is must for organization to comply with all external factors to stay in the industry and to remain competitive. Various external environment factors affecting the working of Coca-Cola company are discussed as follows:
Political factors:

Coca-Cola company is a non-alcoholic beverage company that runs under the guidance of Food and Drug Administration. This administrative agency is a federal agency of United states that is responsible for protecting the health of public by ensuring that true and accurate information is made available to the organization ("Food and Drug Administration | USAGov", 2019). Along with the regulations of FDA, Coca Cola has to comply with various other regulations of government authorities to ensure that health and safety of employees is maintained in the organization. In addition to this, Coca-Cola has to maintain compliance with various other legislations such as tax policies, trade restrictions, environmental laws, labor laws, accounting standards etc. to maintain positive work environment and to run all the operations of organization in smoothest manner.

Economic factors:

Various economic factors such as recession, tax rates, inflation, interest rate, etc. also affects the sales of Coca cola company. Coca-Cola operates at global level and the global condition of economy is not much strong in the current times. Also, it is expected that the global growth of economy will slow down by 2.6 % by the end of this year ("Global Economic Prospects", 2019). Along with this, fluctuations in the exchange rate of various currencies also affects the working of coca cola at global scale. In addition to this, there is rising prices of various raw materials such as plastic and oil may affect result in lower profit margins to Coca cola. However, rising standard of living and purchasing power of consumers is a positive growth factor for Coca cola.

Social factors:

Consumers in current times are becoming more health conscious which is major threat for the company. consumers may avoid taking beverages and may prefer to have juice and other fresh products. Also, operations at global level may affect Coca Cola through changes in the taste and preferences of customers. However, Coca cola has launched number of healthy products such as coca cola zero and diet coke with the aim to target large group of health conscious customers. Also, company provides tastier drinks to customers which further helps in meeting the needs of large segment of customers.

Technological factors:

Technological changes takes place at rapid pace in the industry. Coca cola also adapts to various technological changes at regular pace by innovation in technology as well as its product base. Technological innovation in machinery have helped Coca cola to manufacture quality products for customers. The company has also adopted the PlantBottle technology with the aim to reduce the use of petroleum (Coca Cola PlantBottle, 2019). This packaging technology has helped Coca cola to reduce its reliance on fossil fuel materials. Along with this, Coca cola has adopted use of various digital technologies to provide new and innovative experiences such as sip and scan experience to customers (Tech and Big Data, 2018).

Legal factors:

The legal factors for Coca cola include number of legislations imposed upon the company by FDA and other regulatory authorities. Besides the regulations of FDA, there are various other legislations such as federal trade act, food regulations, environment protection laws etc. that influences the operations of Coca cola. The company ensures that compliance with all legislations is maintained in all operations. Also, the reputation of company is built upon the trust of employees and its customers. Coca cola also complies with various principles of United nations declaration and provides number of rights to its employees to maintain ethical work environment ("Supplier Guidelines", 2019). The company also has prohibited child labor and forced labor in organization to comply with various labor laws.

Environmental factors:

Various environmental laws are developed in current times due to rising awareness for environment actions. Business firms have to comply with all the environment laws to reduce negative impacts on environment and to successfully run their operations in industry. Coca cola also has to comply with various environmental regulations such as laws relating to waste management and water protection laws in the industry. Also, Coca cola has to comply with various environment laws during manufacturing of its products. For reducing negative impacts on environment and for reducing dependence on various non-renewable resources, Coca cola has adopted improvement in its packaging processes. Plantbottle technology has also been adopted by Coca cola to reduce dependence on number of fossil fuels. However, various environment law suits are running against the company in current times which may affects the reputation of the company (Coca-Cola Continues Environmental Abuses, 2007).
Recommendations:
In the above section of the report, various external environment factors that may affect the working of Coca cola have been evaluated. It has been identified that various external factors have the potential to affect the working of coca cola. Also, it has been identified that non-compliance with any of the factor may affect the reputation of company. following are some of the recommendations that have been devised for Coca cola to help company comply with external environment influences and achieve competitive position in industry:
Coca cola should devise number of strategies to increase its focus on environmental aspects. Also, strategies should be developed by Coca cola to reduce negative impacts on environment.
Coca cola should review the needs and preferences of its customers and must develop its products according to the needs and taste of customers. Also, the company should boost the supply of its healthy drinks such as diet coke etc. to meet the needs of health conscious customers.
The marketing team of company should increase the promotional activities of its products to create awareness of various products among the rural people.
The company should also develop number of strategies to cautiously use water due to scarcity of this resource. Also, water is one of the main ingredient for company in many liquids and beverages.
References