Key job skills needed for various professional disciplines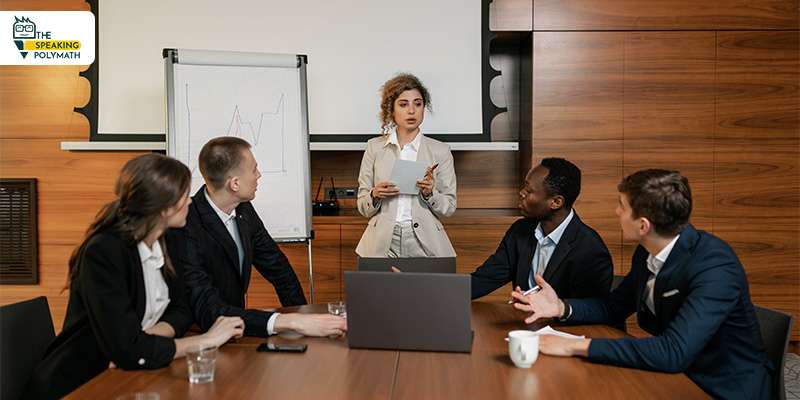 Overview
Are you a job aspirant or a student with bright career ambitions? Are you laying enough emphasis on the need for optimizing your skillset in an incremental way to secure your career? Well, you should be well aware of the fact that gone are the days when educational qualifications were enough to land your dream job. The contemporary world revolves around skills and it is high time that we acknowledge this reality.
Today, employers are more interested in candidates who can add great value to the organization with exceptional job skills. Having said that, for enhancing your career prospects, it is essential that you embark on a journey of effective skill development.
To substantiate, as per Harvard Business Review, in recent years, organizations have decreased degree requirements for more than 46 percent of jobs that require middle-level skill expertise. Besides, organizations have also reduced qualification prerequisites for more than 30 percent of high-skilled jobs. If we look at the larger picture, the fact that employers are de-emphasizing educational qualifications and paying greater heed to soft skills and hard skills hints at a major paradigm shift in the global job market.
In contemporary times, all industries are more inclined to talented individuals equipped with exemplary skills. There is a massive hike in demand for skilled professionals who can offer the right combination of hard skills and soft skills relevant to a particular job. It is rather amusing that even if you do not have formal education, you still hold bright prospects of getting a job if you manifest promising job skills that suit the modern corporate world to perfection.
Having said that, this blog highlights the key soft skills and hard skills needed to excel across a wide spectrum of jobs or professions. For every job profile mentioned in our list, we have bifurcated the essential job skills into soft skills and hard skills. However, before we get started, let us first shed light on what soft skills and hard skills are and how they differentiate from each other. To begin with, the subsequent section discusses soft skills in detail.
What are soft skills and why do they matter?
---
Unlike technical skills or knowledge, soft skills relate to the personality traits and behaviors of individuals. In other words, soft skills are the personality attributes that assist individuals in excelling in their professional obligations and responsibilities. In the larger sense, soft skills are quite synonymous with interpersonal skills. Soft skills determine an individual's efficiency in terms of interacting with others, managing themselves, collaborating with others, critical thinking abilities, and so on.
To further elucidate, if we talk about soft skills examples, they include creativity, leadership qualities, problem-solving abilities, communication skills, reliance, adaptability, flexibility, conflict resolution, time management, empathy etcetera. These skills do not correlate to knowledge or field-specific professional expertise however, they are critical to individual and organizational success.
Speaking of the significance of soft skills, as per TRVST, more than 90 percent of employers and business leaders are of the opinion that soft skills are highly significant. Besides, more than 90 percent of recruiters and employers agree that soft skills training is essential for measuring the proficiency of employees and employee development.
oreover, the LinkedIn Global Talent Trend Report also reveals that around 92 percent of recruiters and hiring managers opine that soft skills are as important or even more important than technical skills. Having said that, it is lucid that modern recruiters and employers associate great significance with soft skills and are more interested in resumes that exhibit a bright spectrum of soft skills.
The fact of the matter is that irrespective of your job profile, your creativity, time management, and critical decision-making will play a crucial role in your success. As long as you have the right set of soft skills, you will be a lot more appealing to recruiters and you can have a galore of opportunities for yourself. As long as you are working on your self-improvement in terms of building your soft skills, the sky's the limit for you.
If you are not sure which soft skills you should add to your resume, you can avail our resume writing services. Our resume writers hold years of seasoned experience in crafting impressive resumes reflecting insightful industry knowledge.
What are hard skills and why are they significant?
In simplest terms, hard skills are the abilities that individuals can acquire through effective learning. Further, hard skills can be enhanced through consistent education and diligent practice. In fact, in the hard skills vs soft skills debate, it is always argued that while soft skills relate to personality and are difficult to teach, hard skills can be effectively acquired through learning.
To proceed further, while soft skills are not unique to specific job roles, hard skills cover the specific abilities that are essential for effectively performing specific tasks and job duties. For instance, if you are a UX/UI designer, you need specific design skills for a thriving career in web designing.
Similarly, if you are looking to establish your career in project management, you need to develop your expertise in core project management skills that are in high demand as per the latest corporate trends. Basically, hard skills are the specific technical skills that enhance employee productivity while performing typical job duties.
The above examples would have surely helped you to understand that hard skills correlate with specialized knowledge and expertise which are essential for specific job roles. When recruiters are hiring for specific roles, they evaluate candidates based on their hard skills to ascertain productivity and field-specific skills complemented by effective knowledge. In fact, in most organizations, there are specific assessments on hard skills as the first stage of the candidate screening process. If you have already appeared for job interviews, you may have already taken quite a few hard skills tests as a part of your application process, have you?
Further, shedding light on hard skills examples, MS Excel, SEO, Database Management, Python, JavaScript, Data Visualization, Budgeting Skills, and Data Analysis are some examples of hard skills relevant to different job profiles.
Now that we have explained the soft skills and hard skills thoroughly, in the next section, we have compiled a list of the most imperative soft skills and hard skills needed for specific jobs. In our list of jobs, we have covered a wide range of professional disciplines to make this blog informative for people with all kinds of professional ambitions. So, let us get started with our list.
List of jobs and the essential skills needed for them